Digital Marketing Association | Annual Report
DMA issues its first online annual report.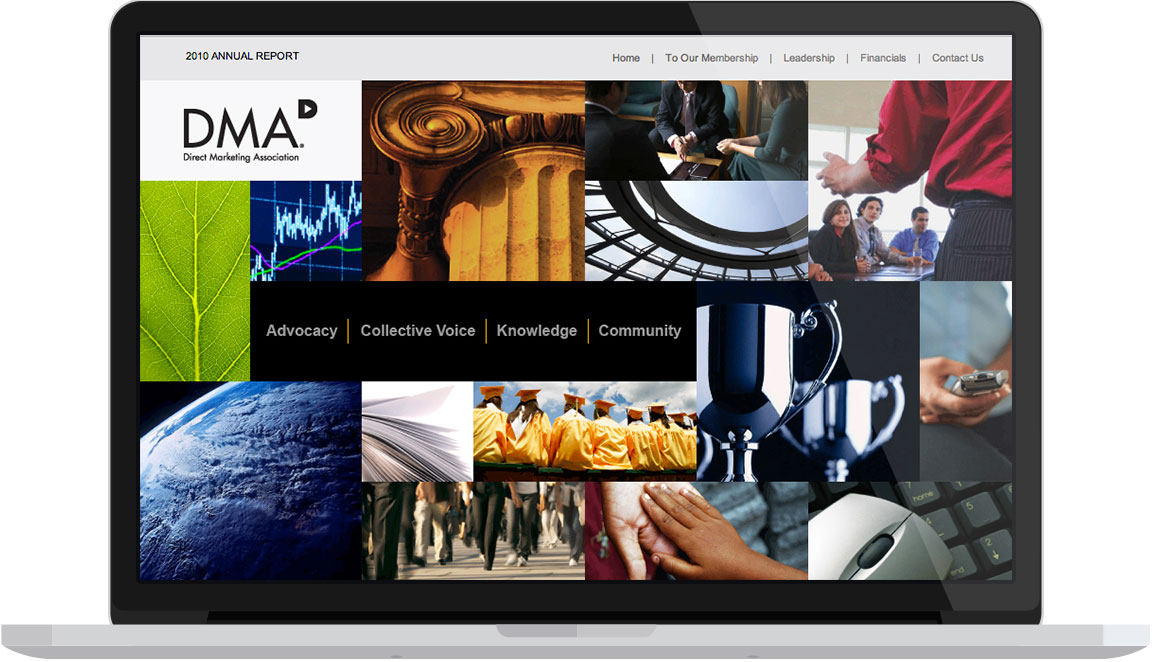 After years of producing a conventionally printed document, and to be consonant with the new trends and technologies of their industry, the Direct Marketing Association (DMA), the leading global trade association of organizations that use and support multichannel direct marketing, asked Bernhardt Fudyma to produce their 2010 annual report as a web-based module that would appear solely online. We developed their story and created an information architecture around the four key benefits offered by the organization which enabled the viewer to learn about their advocacy and education efforts and the advantages of being part of a community with a collective voice.