Ineo | Branding, Positioning and Marketing Communications
Need. Know. Ineo.
As the first to bring deep tax and technology expertise to the business of relocation services, Ineo is now one of the global mobility industry's most trusted knowledge sources.
Bernhardt Fudyma was charged to reposition Ineo as a single source for its full range of services, and develop marketing communications around the 'how' and 'why' of what it does rather than just the 'what' of its offerings.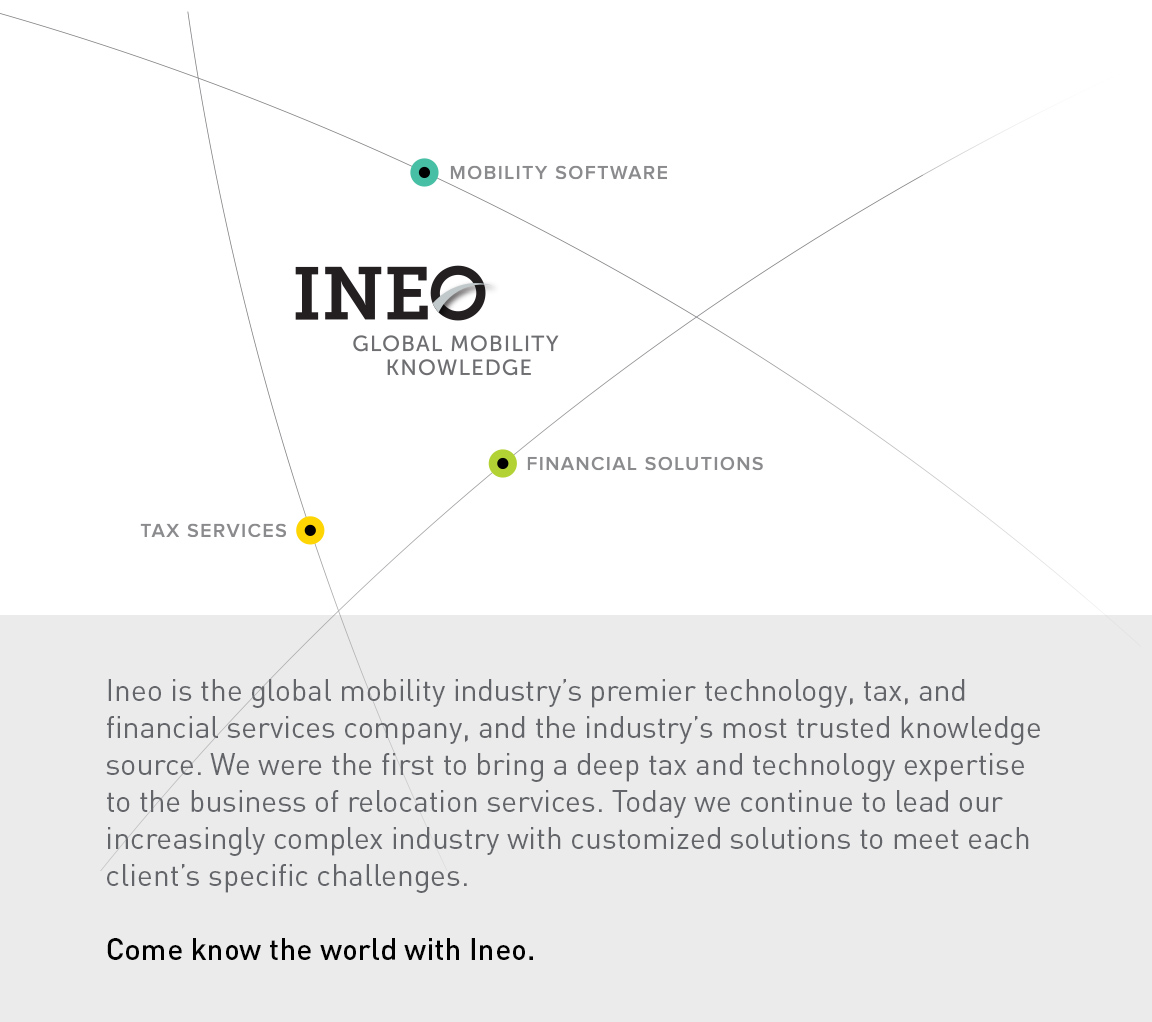 As a critical part of the new brand's visual DNA, we created a graphic representation of 'latitude/longitude' coordinates, with each line representing one of Ineo's three core service areas, and positioned their logo in the center of where these services intersect.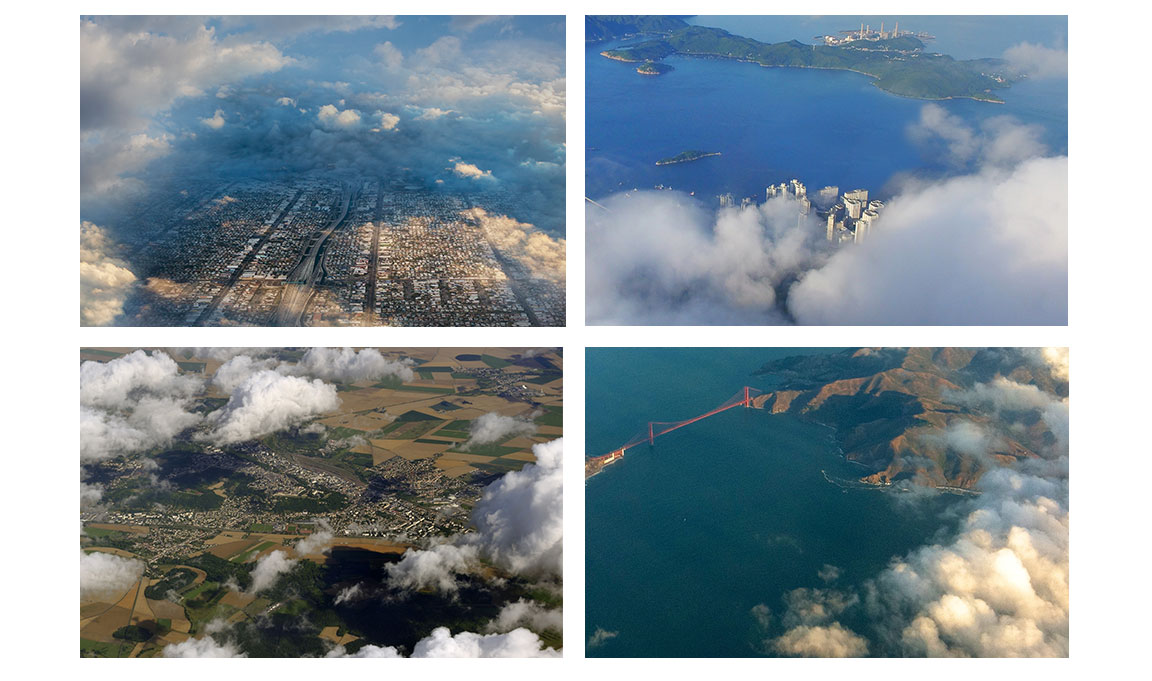 The brand's core imagery consists of a palette of aerial photographs of various cities around the world. The use of partial cloud cover – with a distinct clearing – represents the clarity that Ineo brings to their clients' global mobility challenges.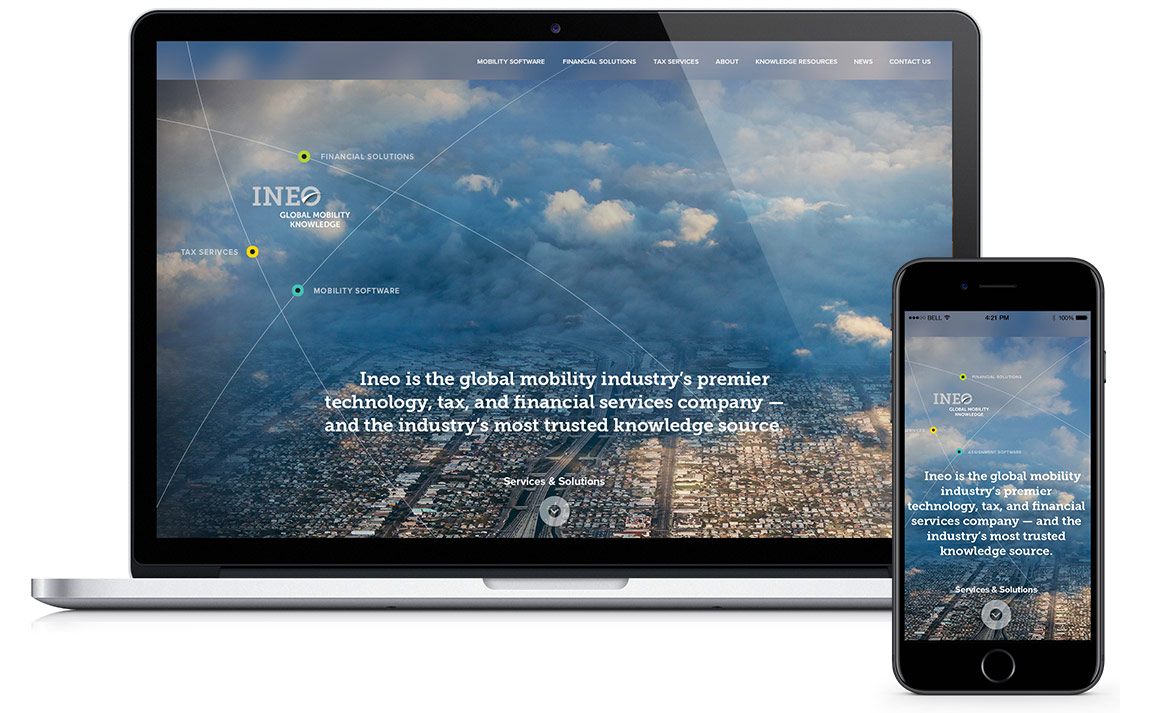 We designed and created a new, fully responsive website which pulled together all of our strategic and creative recommendations and dynamically reflected Ineo's central brand identity.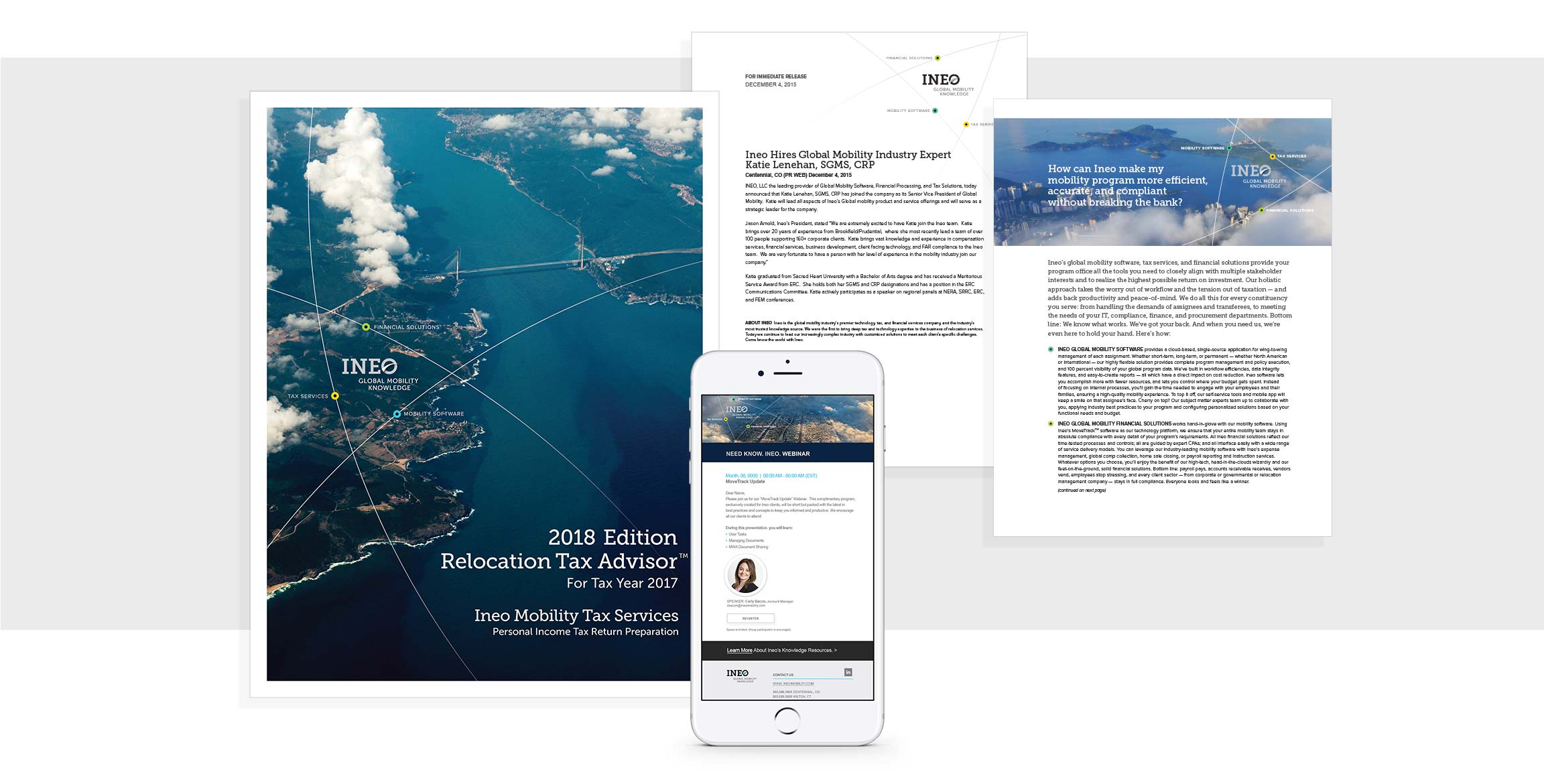 The new branding was also applied to numerous other marketing components, including the design of their annual Tax Guide, mobility issues/solution sheets, press releases and email newsletter templates.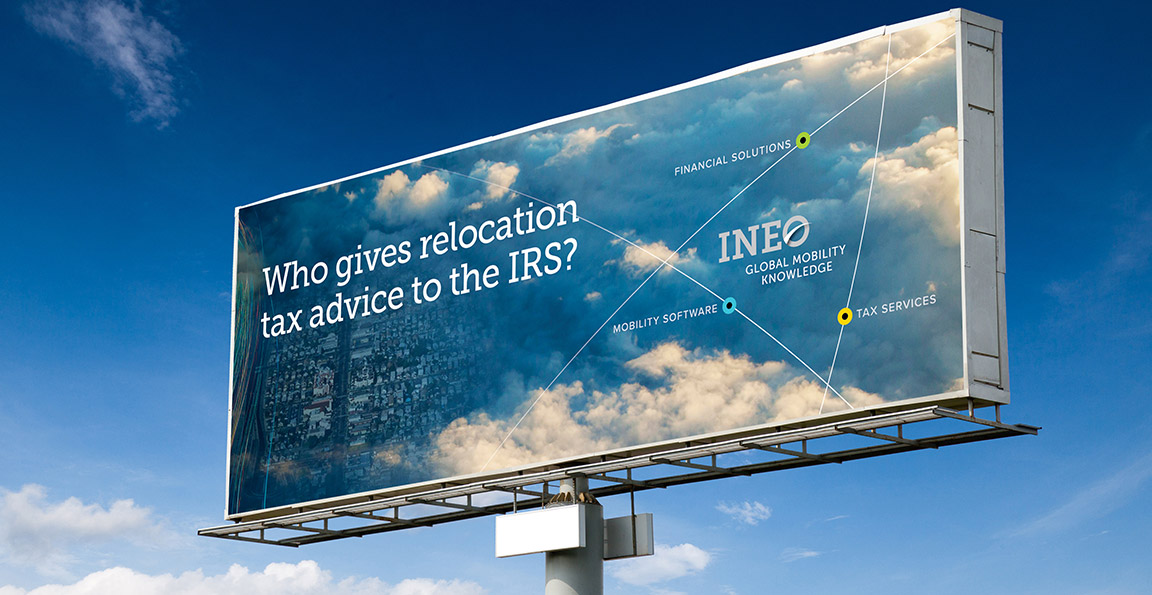 Using information about who and how various entities use their services, we also proposed an advertising campaign suitable to various environments and formats, from online banners to outdoor applications.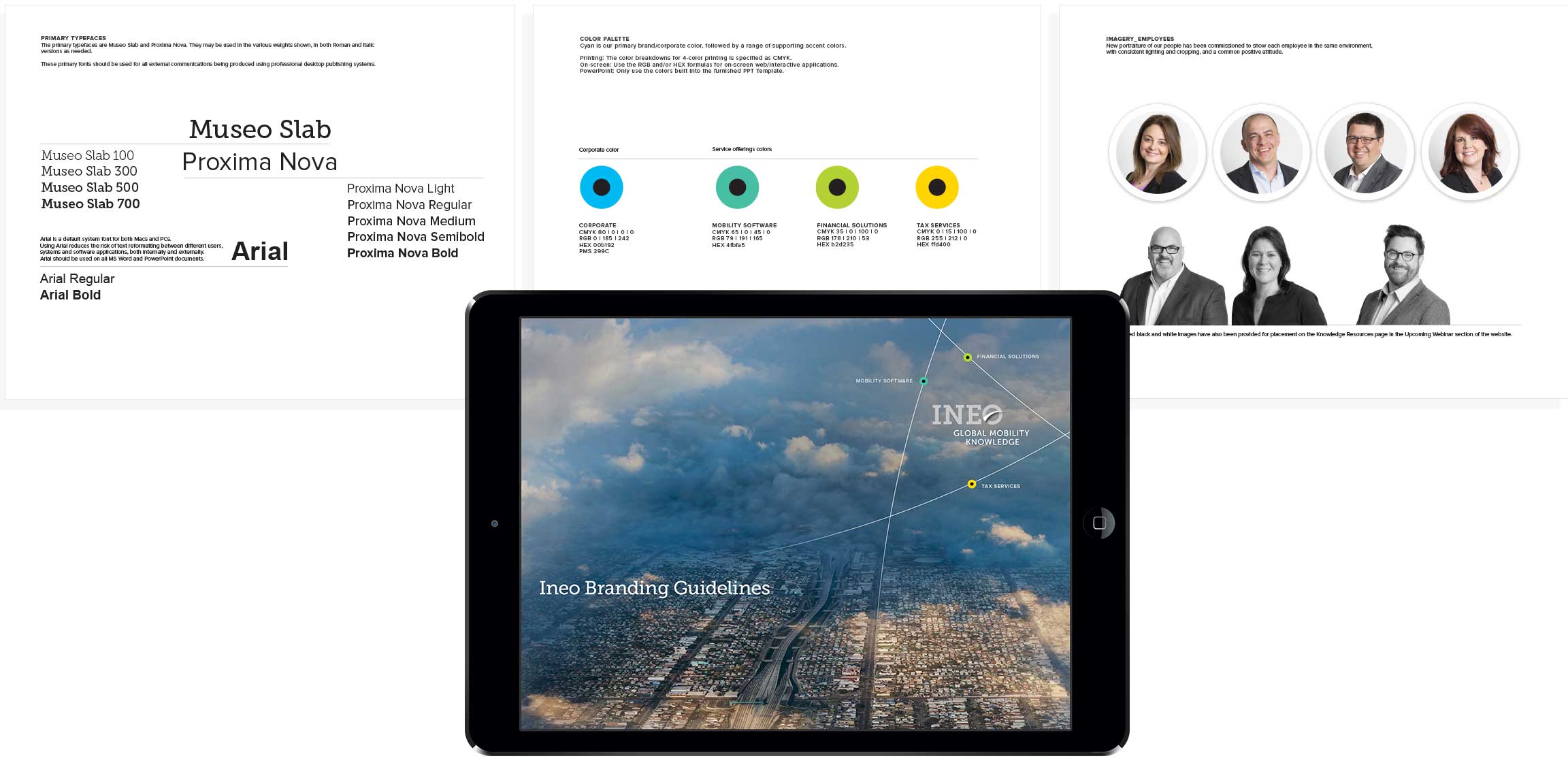 Finally, we created comprehensive guidelines outlining the proper application of fonts, colors and overall implementation of the new visual branding system.