The Forward Association | Nonprofit Annual Report Design
Being Forward
Founded in 1897 as a Yiddish-language daily, the Forward soon became a national paper, the most widely read Jewish newspaper anywhere. By the 1920s its circulation outstripped the New York Times. It chronicled the events that affected a population of immigrants eager to earn their place in American life, and published regional editions around the country before any other newspaper.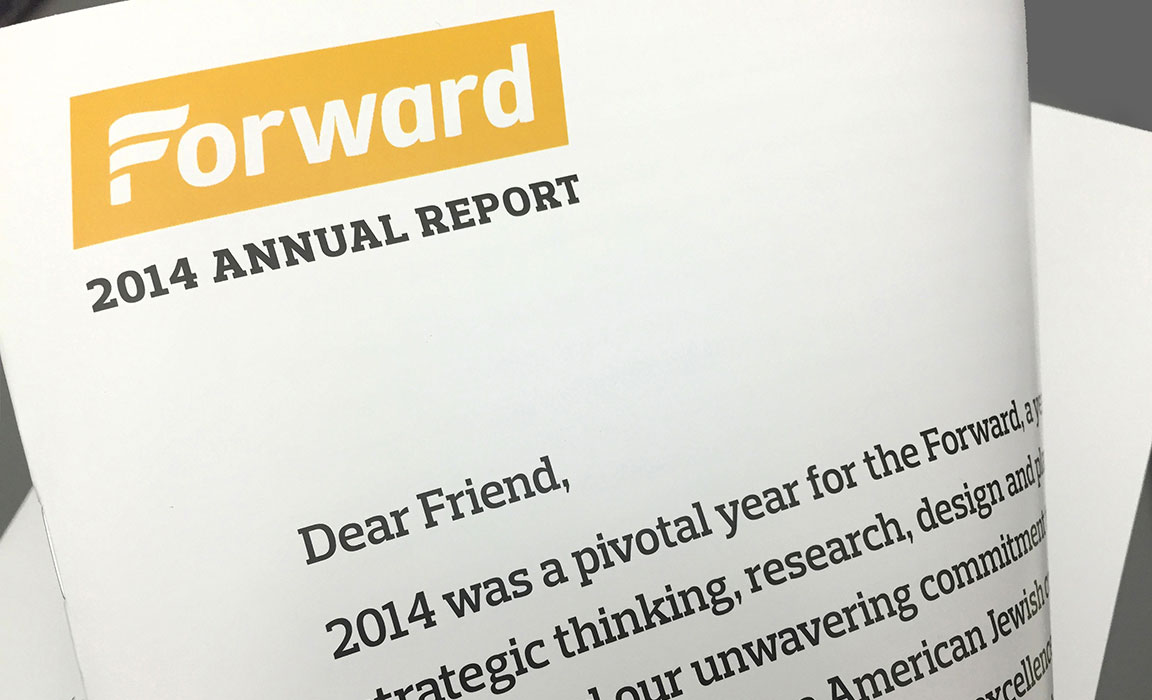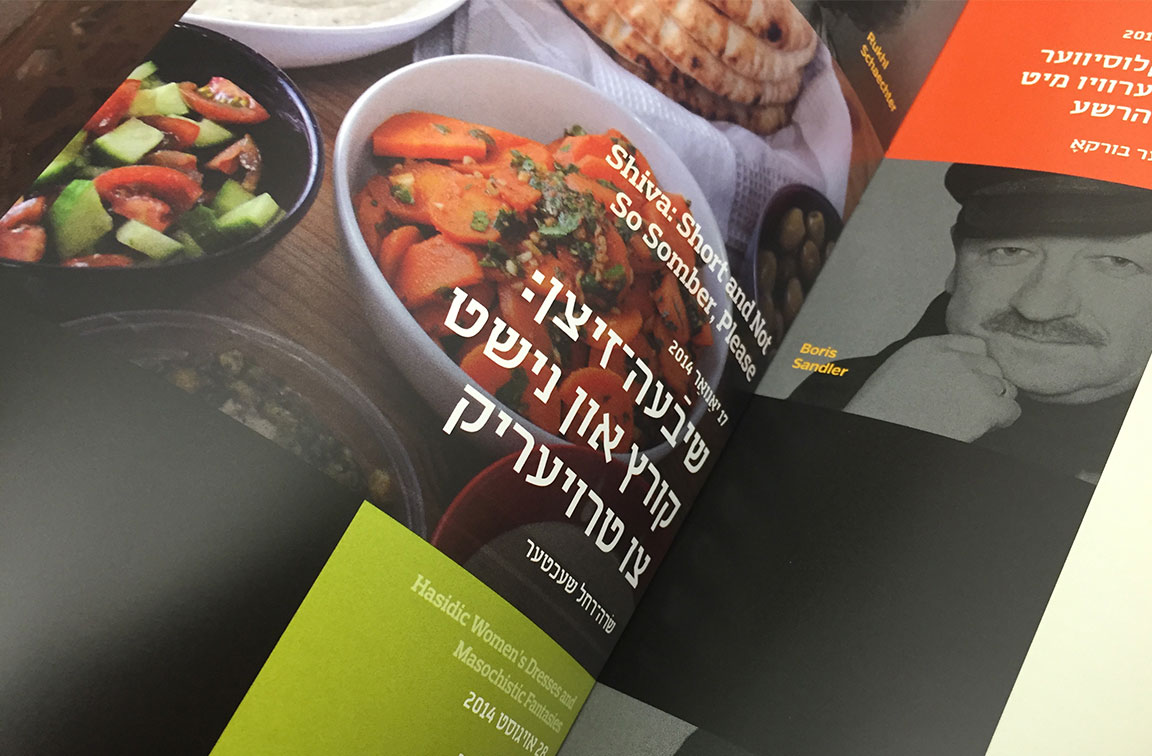 The Forward is a nonprofit, public media organization which remains truly independent because of the financial support of its members and subscribers. They asked Bernhardt Fudyma to design their first annual report, that also doubled as a case statement which explained to readers why their contribution is essential and encouraged continued donations to help sustain their publishing efforts.
Using visual montages of editorial content, staff portraits and data on circulation, page views and clicks, we created a document that reflected the publication's new branding and journalistic persona.