The New York Yacht Club Foundation | Rebranding a Nonprofit
A foundation gets a facelift

On the occasion of its 10th anniversary, Bernhardt Fudyma was asked to create a new energized identity for the nonprofit New York Yacht Club Foundation. They needed a new visual persona that would better reflect its importance to the maintenance, restoration, and preservation of its two historically and architecturally significant clubhouses.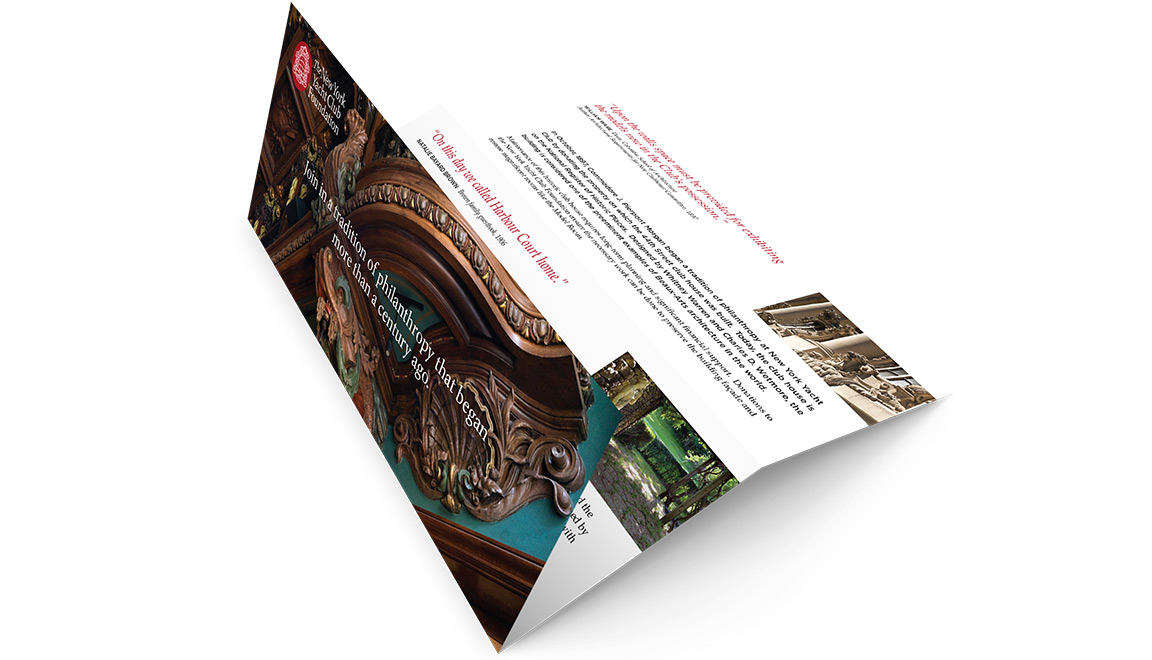 The Foundation's new logo included an icon inspired by the elaborate baroque bay windows of The Club's Beaux-arts 44th Street clubhouse which depicted the sterns of old sailing vessels.
A donor appeal packet and a new website with parallax functionality was created that paired images of The Club's landmark buildings and other architectural elements with commentary and quotes published about their two locations in New York City and Newport, Rhode Island. We also designed a coordinated array of business papers that featured The Club's various landmark venues on the reverse side of their business cards.
SERVICES
Logo Design and Branding, Website Design, and Donor Communication Materials
To learn more about the history of the New York Yacht Club and its landmark clubhouses visit nyycfoundation.org