New York City Charter Schools
Focusing on the facts:
Creating a gateway to charter school statistics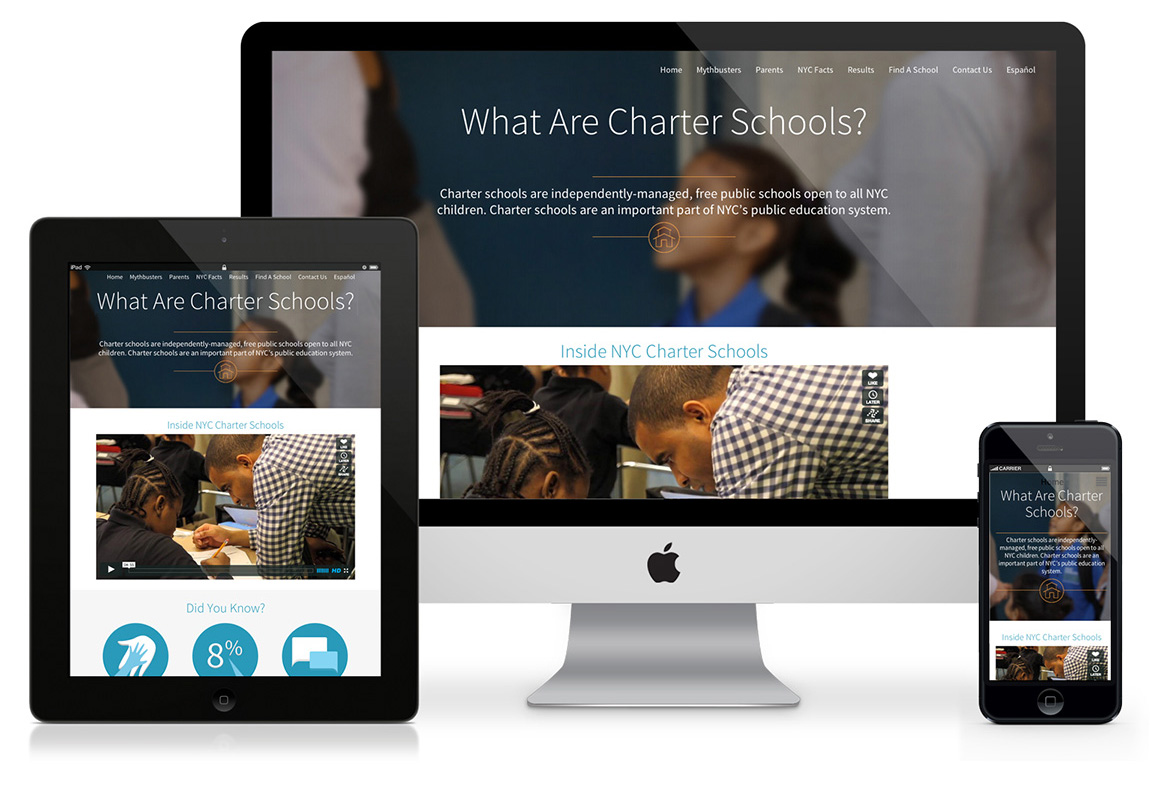 The New York City Charter School Center is the focal point of New York City's growing charter school movement. They help new charter schools get started, support existing schools and build community support so that highly effective schools can flourish. To help parents better understand charter schools, they asked Bernhardt Fudyma to design and produce a micro site that provided a synopsis of key information in one location with multiple links to more detail within the pages of their main website. The module also had to be built with responsive design capabilities in order to display properly across multiple devices and screen dimensions. The site also employed parallax programming, embedded videos and other interactive elements.
To better understand charter schools, visit the micro site at: charternyc.org
Selected by Communication Arts online magazine as web pick of the day.