Hair By Nicolas Jurnjack
Tease it. Curl it. Straighten it.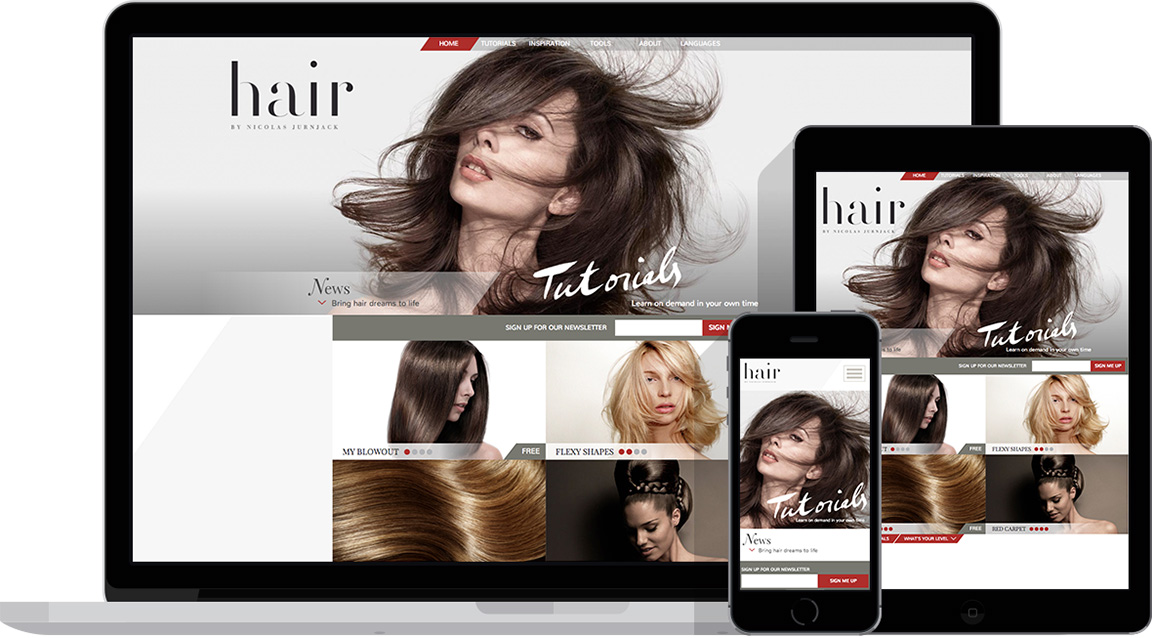 Nicolas Jurnjack, one of the most respected hair stylists in the world, has had his hands on all the great manes that have graced the pages of the world's most well-known fashion magazines. He has spent decades on countless photo shoots and runway shows coaching teams of assistants that need to quickly be taught technique and how to deal with different hair textures in order to create his exact vision.
Bernhardt Fudyma was chosen to create a website that would bring his unique quality and style to the majority of women who are not models or actresses. The site presents scores of high quality tutorials, in various levels of expertise, that teach his techniques to anyone from salon pros to bathroom mirror dabblers – on demand and in their own time. Due to the international scope of his audience and the need for the site to view properly on all types of devices, a key requirement was a site that featured responsive web design and content management capabilities for adding new tutorials and inspiration.
Visit the site to see how BFDG helped make hair manageable and responsive.