Applied Minerals | Technology Branding
Thinking about nanotechnology.
When modern science reveals a rare structural formation and identifies new high-tech applications for primordial sediments that accumulated on what was a shallow sea floor over 600 million years ago, how does a conventional mining operation transform the perception of a company to reflect new market possibilities and appeal to a new type of customer?
With new ownership, the Atlas Mining Company was restructured and renamed Applied Minerals. The management retained Bernhardt Fudyma* to help with the technology branding that would help to re-position them from a 20th century mining operation into a 21st century nanotechnology materials business.
* This brand identity was done in partnership with Solution: Design+Marketing Communications llc.
SERVICES PROVIDED
Brand Identity Design, Product Branding, and Website Design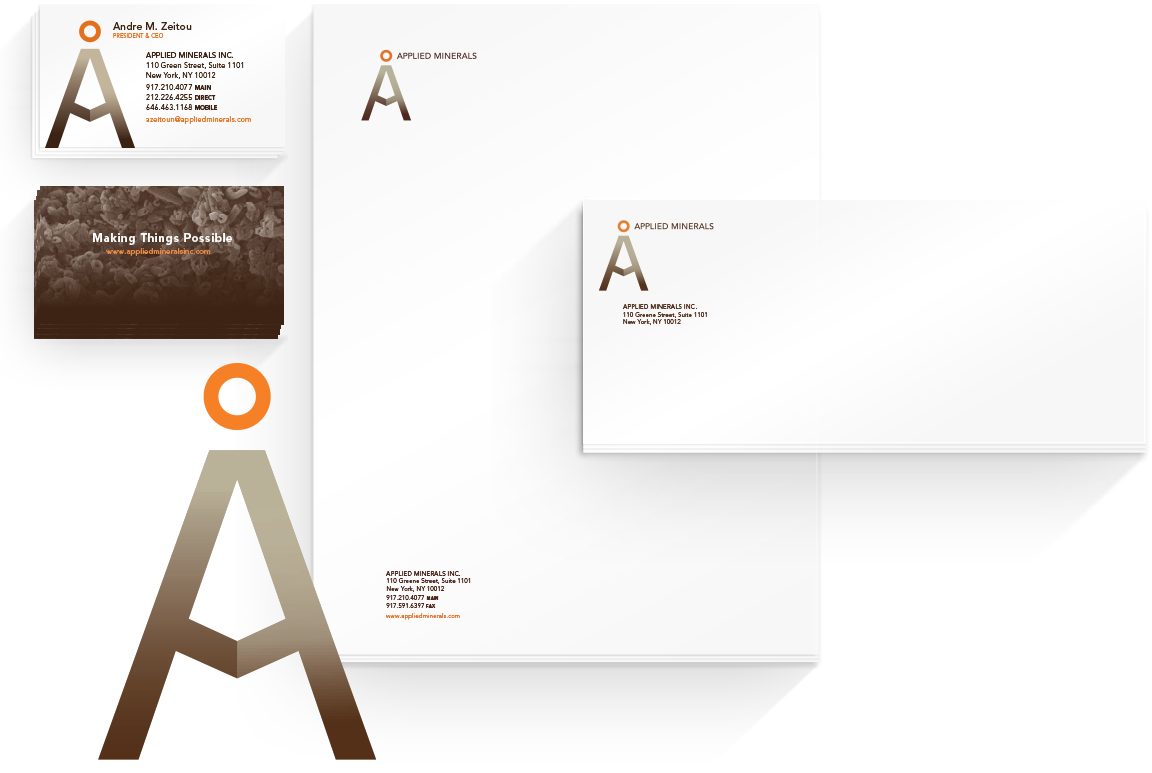 Brand Identity Design. Informed by the scientific symbol for the angstrom unit and the natural colors of Halloysite, our solution for the company's new identity was applied to a full range of business papers, presentation materials and trade show environments.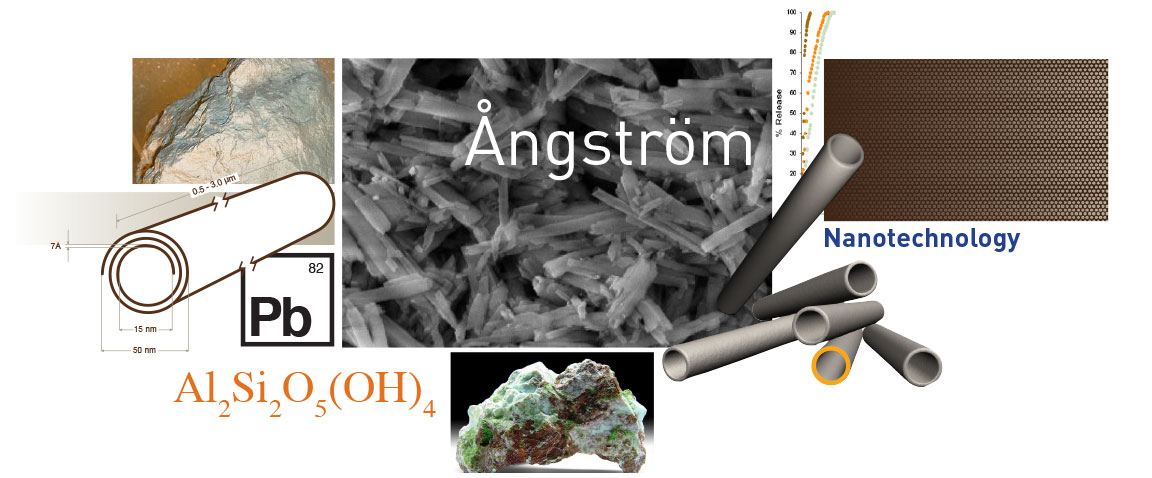 Mood board using relevant industry elements created as a touchstone for the look and feel of the company's branding.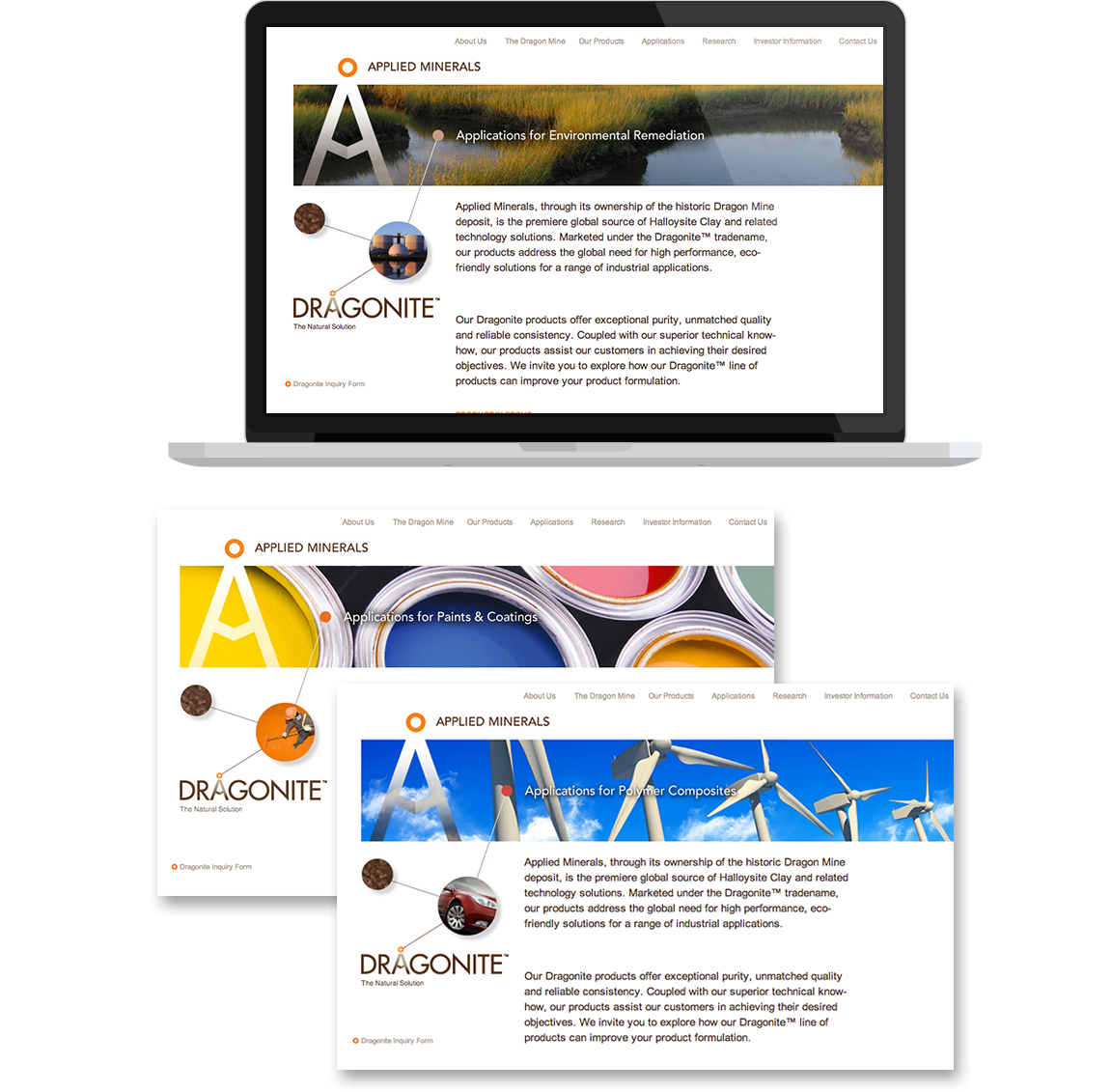 Website Design. We created a web presence where potential customers could find out about Halloysite's capabilities and the many research studies being conducted on new utilizations and applications.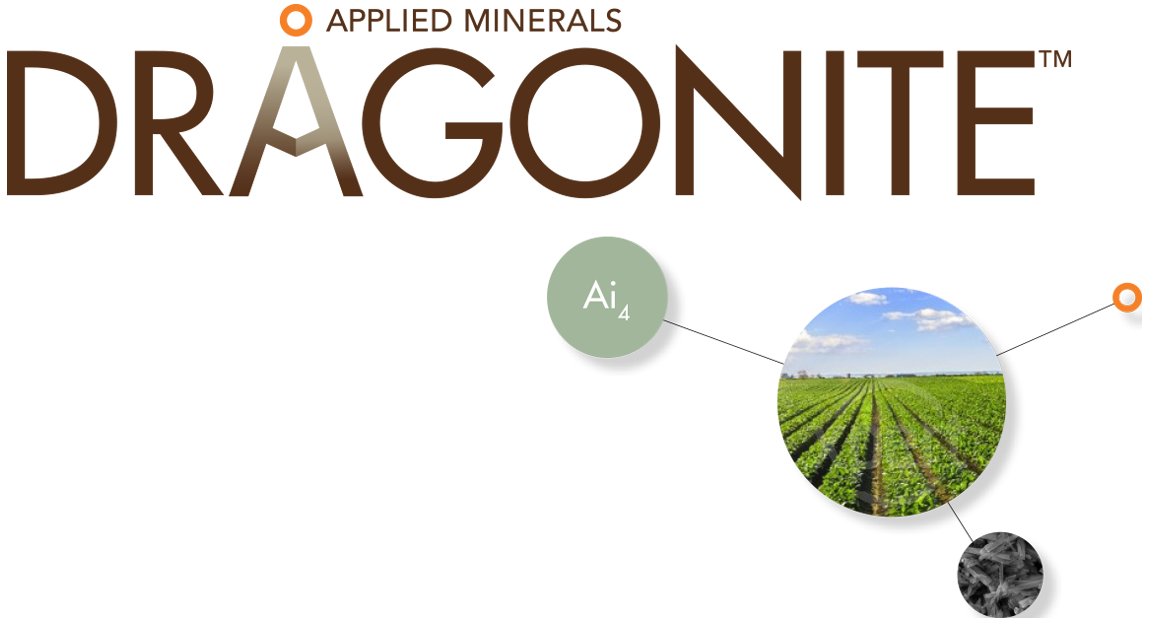 Product Branding. The company's product variations were named after their Dragon Mine source, and we embedded and extrapolated the key elements of their identity to all such visual expressions of their products and applications.