Reval | Branding and Design
Thinking about the derivative life cycle.
There's an indefinable point in time when a brand gets tired. Maybe what worked before no longer seems to work as well. Maybe competitive pressures require a competitive response. Or maybe it's simply time to reinvigorate a brand's potential as a company expands into new markets.
That's what our client, Reval, asked us to do: establish a global positioning strategy, create clear messaging and develop a bold new branding and design that would visually link the company's business papers, marketing materials, website, advertising and trade show presence.
SERVICES PROVIDED
Research, Positioning, Messaging, Brand Identity, Website, Advertising and Trade Show Presence.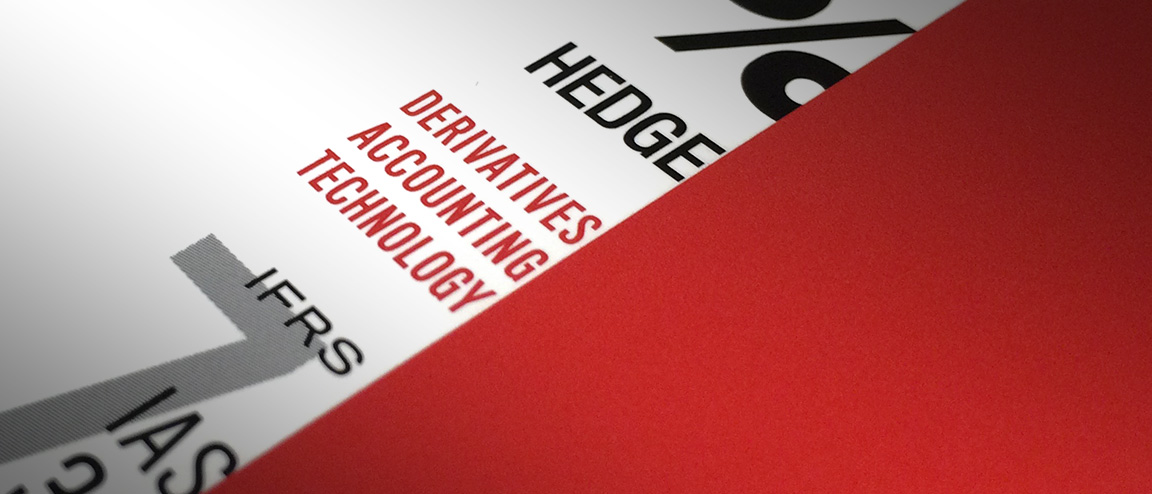 Positioning. We embedded the firm's three core competencies from our new brand positioning statement into a distinctive graphic element with other 'interchangeable' data modules to serve as a dynamic and flexible visual backbone. The arrangement and emphasis of the data items can be modified for targeted marketing efforts, to emphasize a specific competency or evolve with Reval's ever-changing business environment.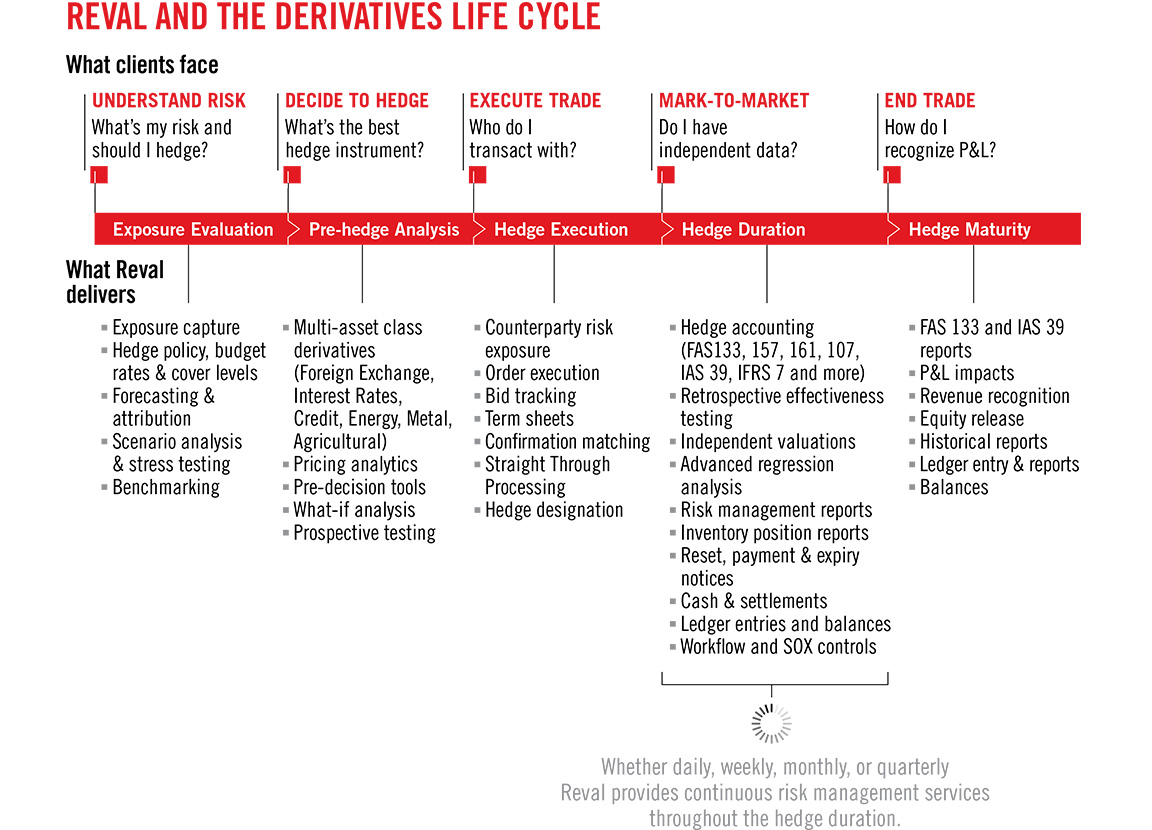 Information Graphics. By illustrating the complex life cycle of derivatives, and what services the firm delivers to its clients at each stage, we helped Reval change its selling paradigm from marketing individual 'products' to one that was relationship-based, providing the full spectrum of risk management solutions to its customers.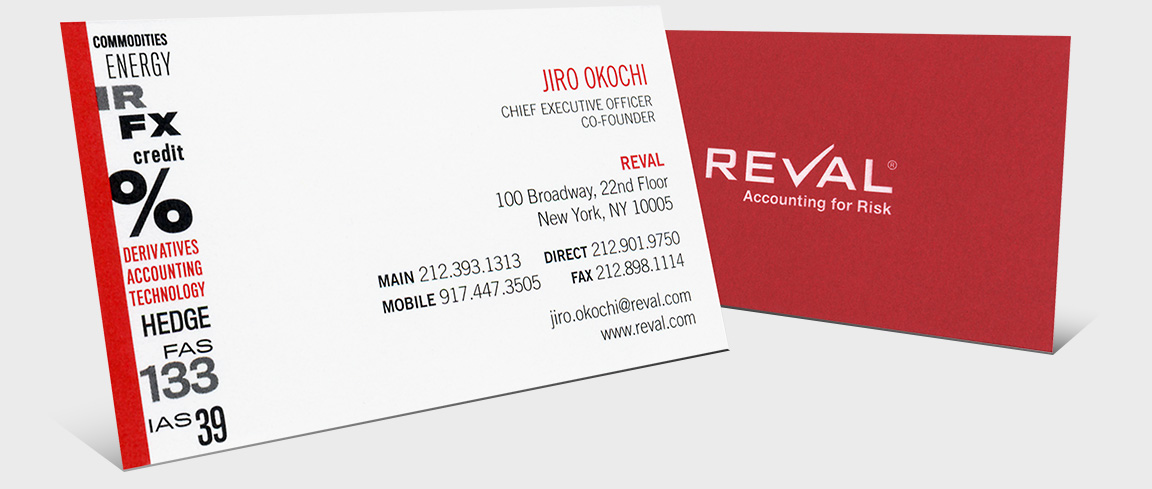 Business Papers. We designed the usual complement of stationery items and presentation materials along with the electronic templates needed by their administrative staff and sales force.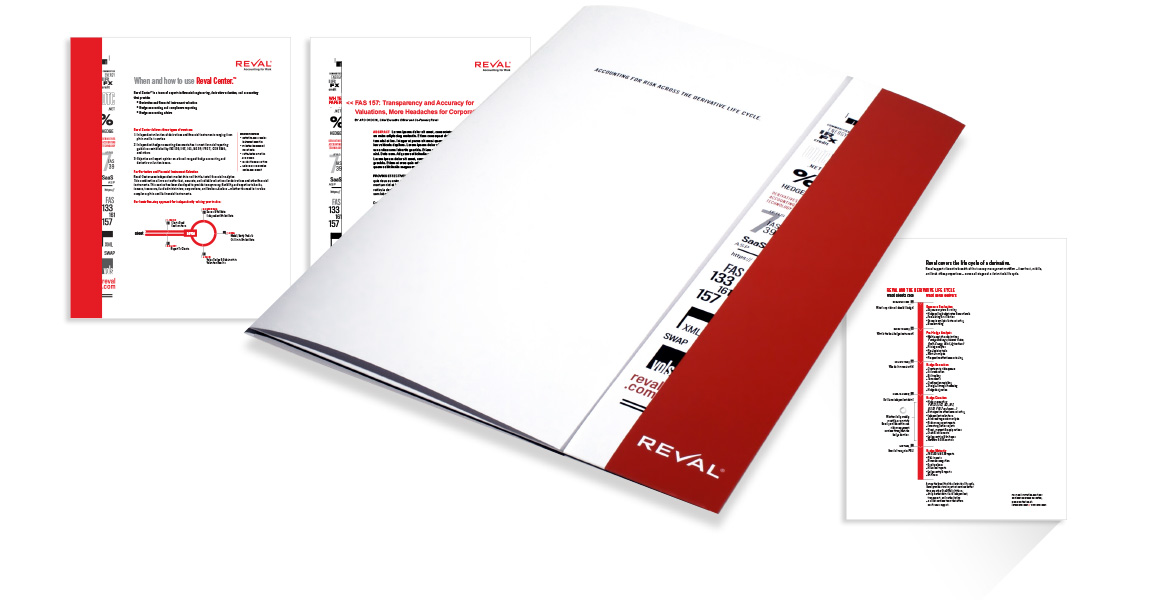 Marketing. We developed a modular system of marketing materials that included pre-printed components and templates for the ongoing creation of case studies, white papers and other critical industry-related announcements.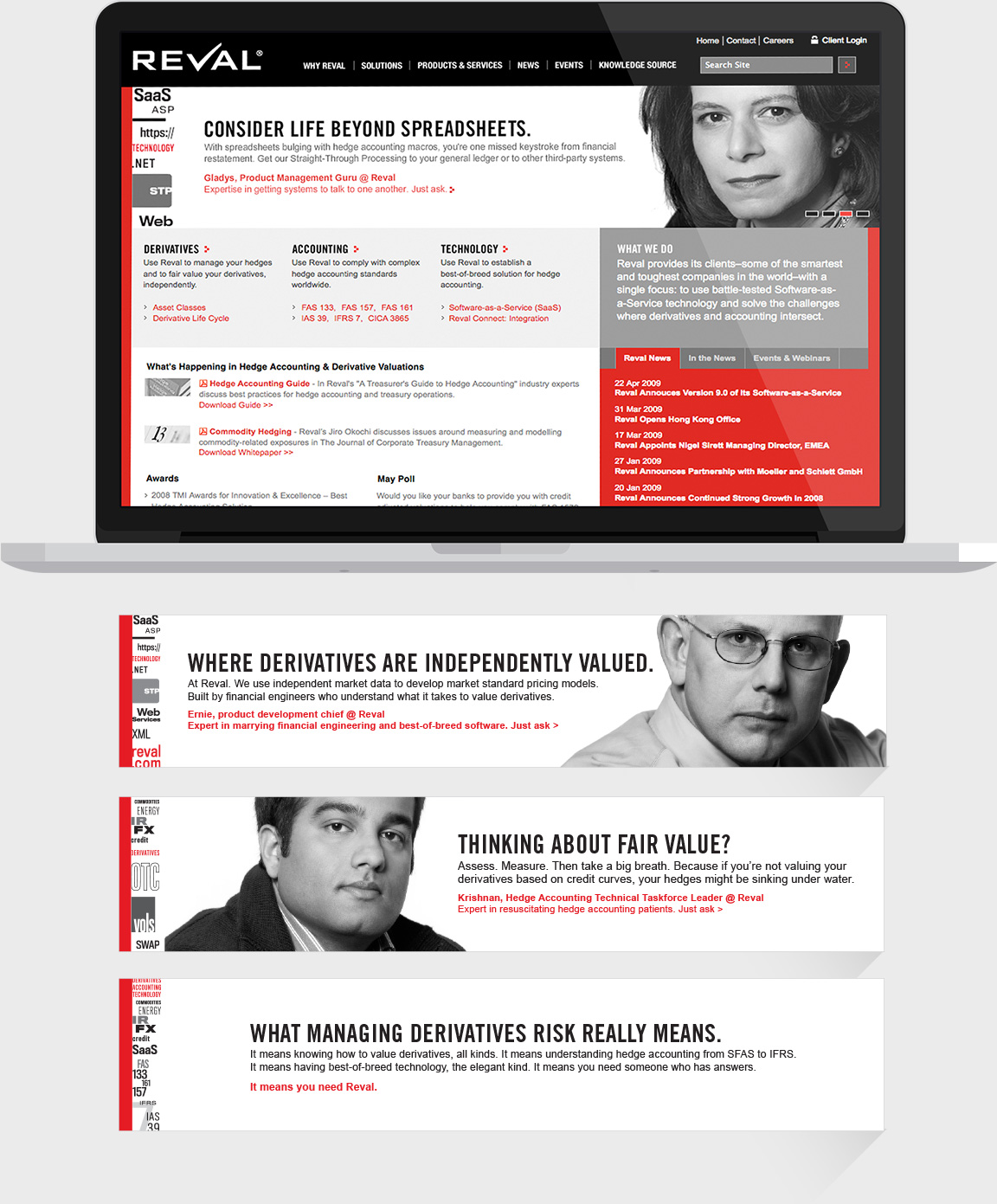 Website. Using bold black and white photos of Reval experts in various competencies, we created a series of messaging banners and, working with Bridgeline Digital, directed the application of the new branding and design to a redesigned website.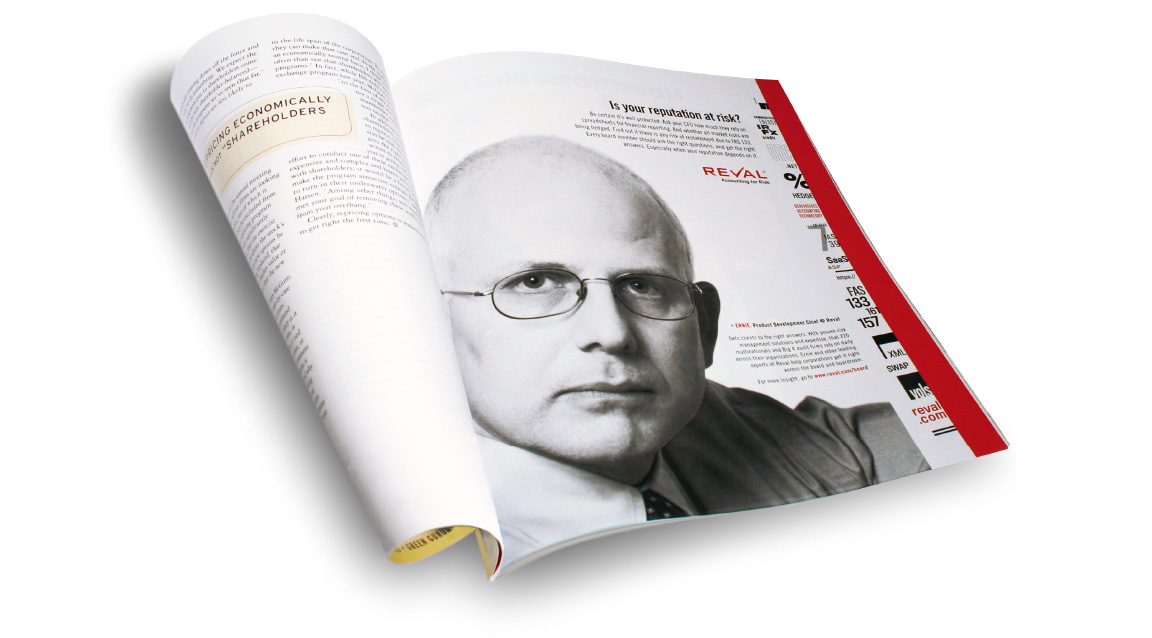 Advertising. Continuing the 'Expertise in Action' theme, we developed an advertising format that used the visually distinctive data bar along the outside edge of the publication's page.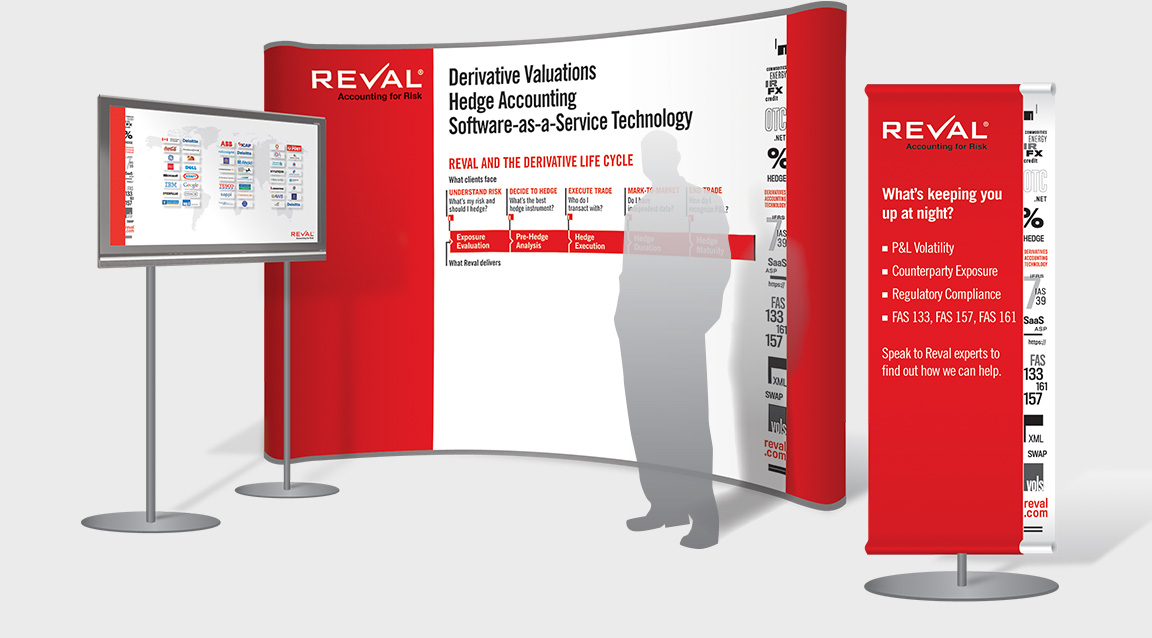 Tradeshows. We retrofitted the company's trade show presence with the new branding and created a rolling demo of their products, services and capabilities for general display or one-on-one interactive use.