The New York Society Library | Library Branding and Website Design
Thinking about books and people.
How does the oldest library in New York, with its esteemed history, respected character and such patrons with the likes of John Adams, George Washington and Alexander Hamilton, transition a distinguished persona to better reflect the relevant, progressive and dynamic place the library is today?
Over the years, the library utilized different staff members and design consultants to produce various materials as the need arose. With no established brand identity, the result was an array of graphically uncoordinated member communications, event promotions and a website with no visual consistency. Bernhardt Fudyma Design Group was assigned to develop the new library branding and website design along with creation of graphic guidelines.
SERVICES PROVIDED
Visual Branding System, Logo Design, Website Design, and Graphic Guidelines

Branding System. Using a refreshed logo based on the typography of the 75 year old bronze plaque at the entrance to their building as its cornerstone, we created a flexible underlying grid system that could accommodate various page sizes, orientations and types of content.
Website Design. We also performed a complete user experience, content architecture and graphic overhaul of the library's website that allowed members to create their own personalized member area, and which was built with a robust content management system.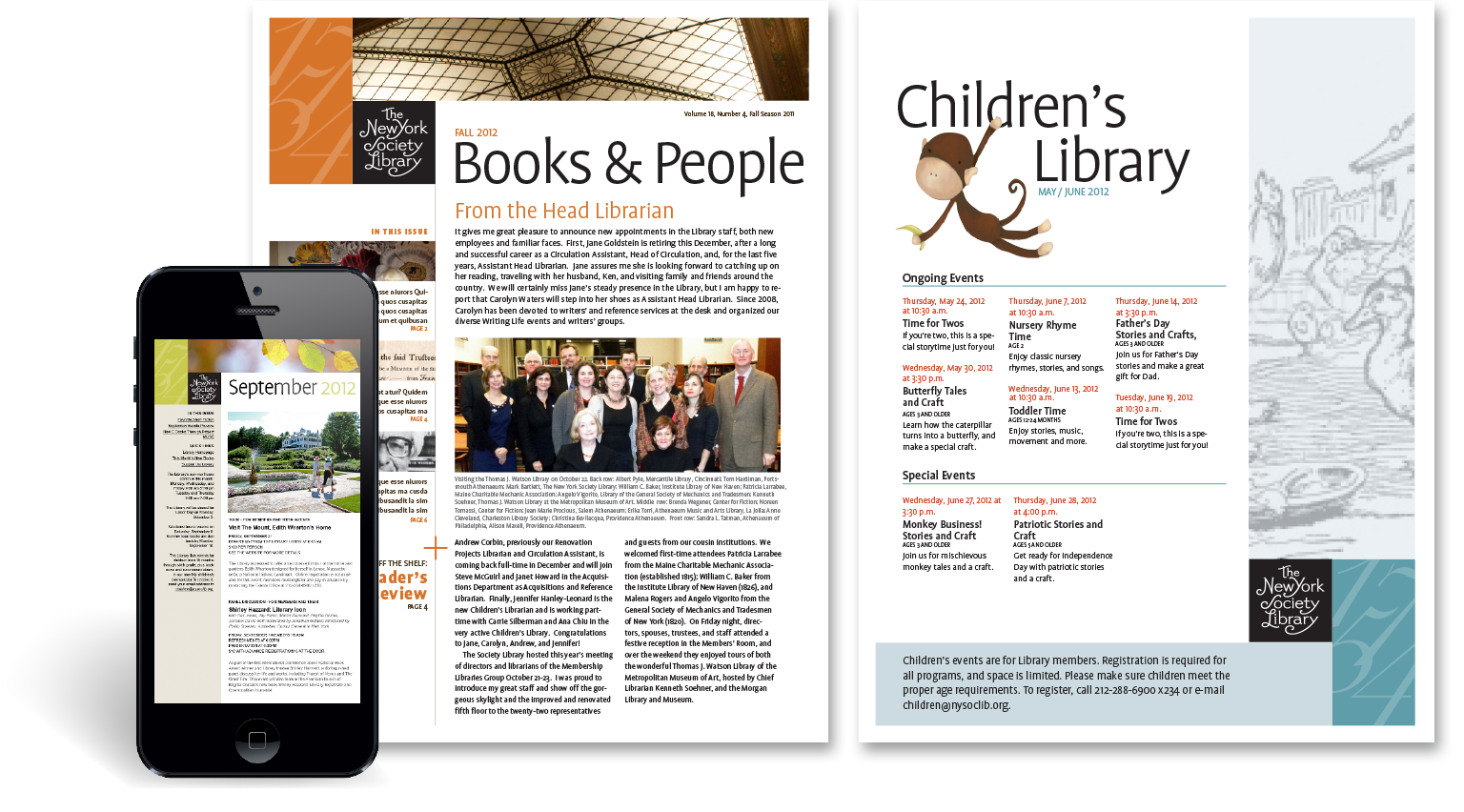 Member Communications. We applied the new branding system to the Library's roster of newsletters, event calendars, and new book announcements – in print and online.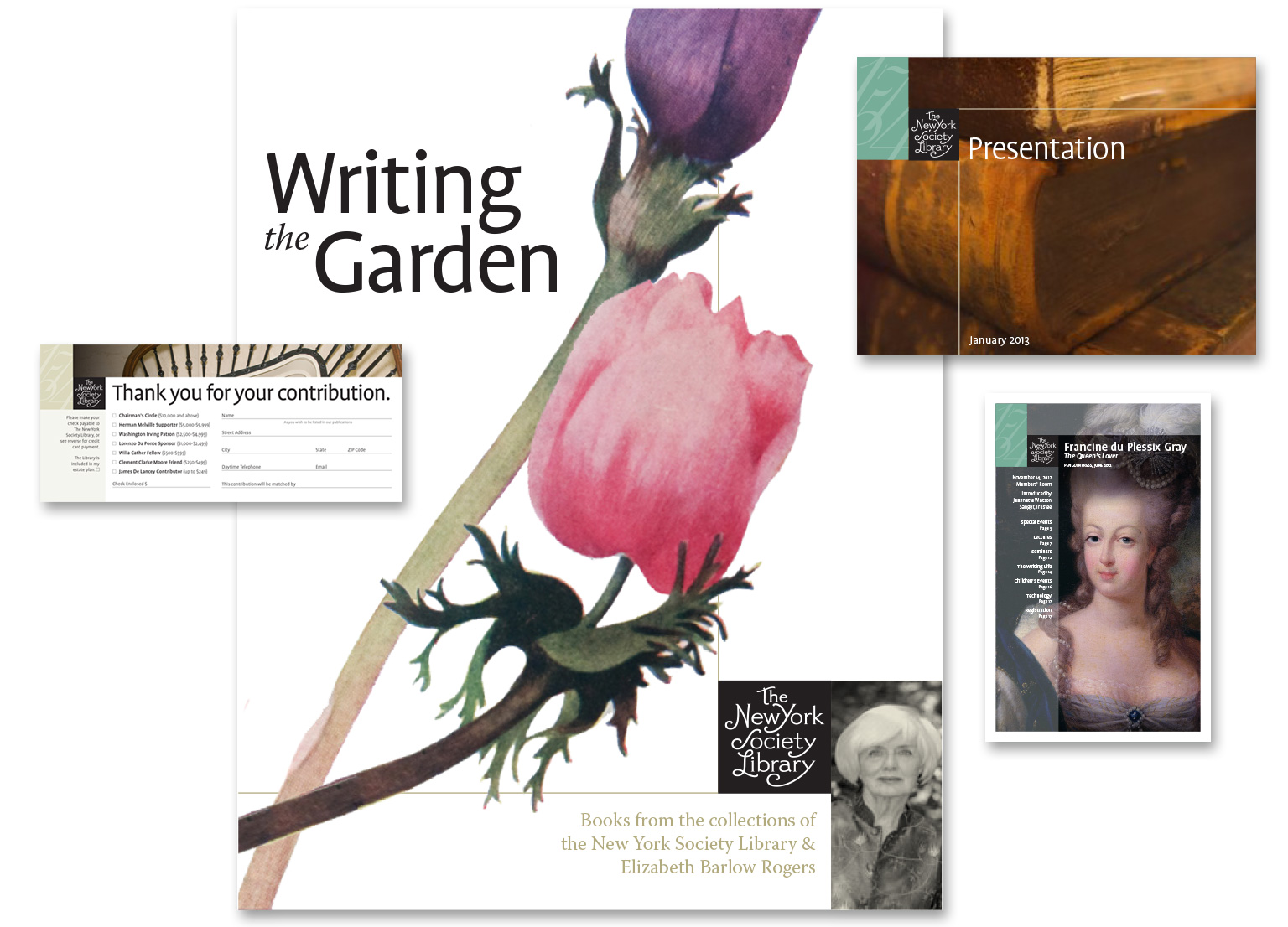 Event Promotion. The Library offers an ongoing lineup of lectures, workshops, performances, tours and exhibitions every season, for which the branding system also provides sufficient flexibility to accommodate the varying content for their individual marketing and publicity.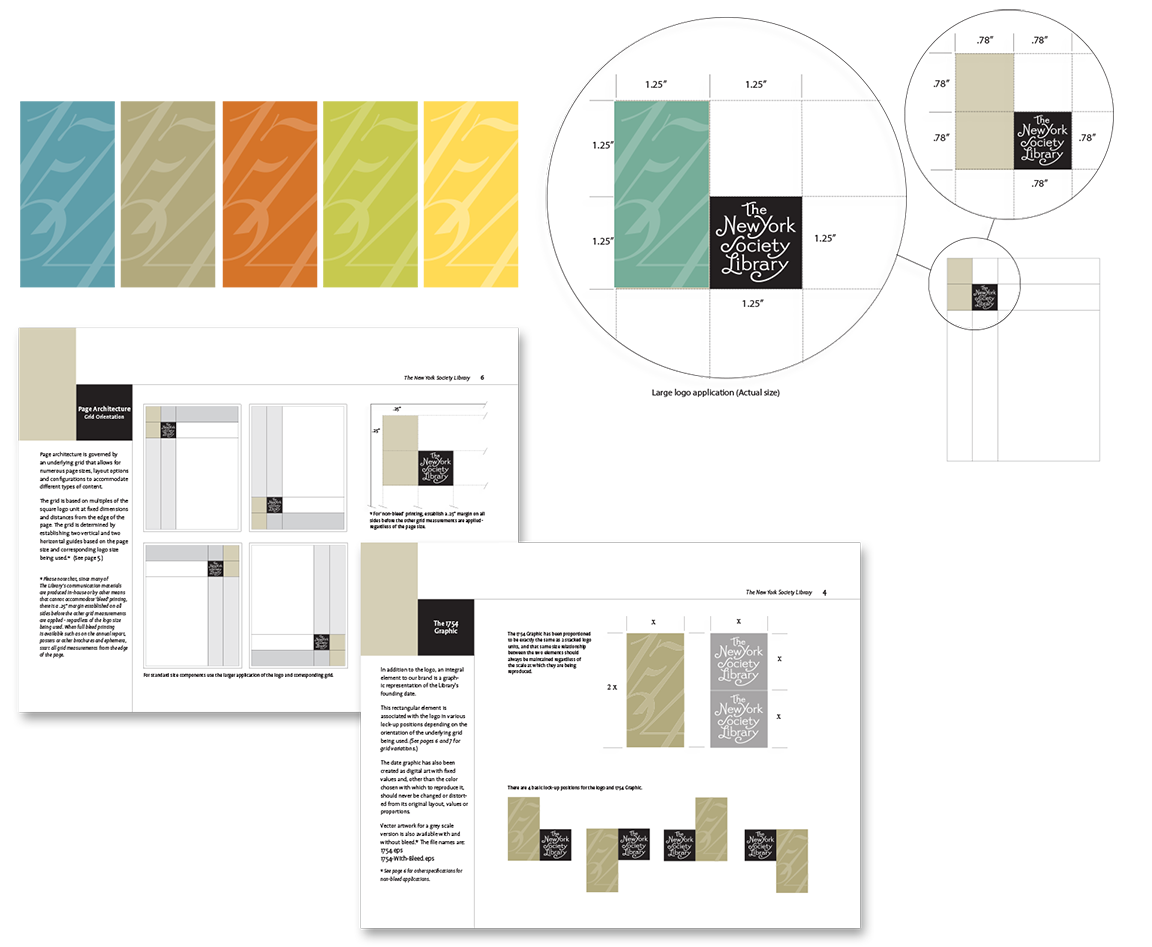 Graphic Guidelines. In order for library personnel and other suppliers to maintain the new brand and produce materials on an ongoing – and consistent – basis, we prepared a guidelines document that outlined all of the brand elements and their application parameters.
"The new branding reflects exactly who we are and what we had hoped it would convey from the aspirational adjectives that we shared with Bernhardt Fudyma at the outset. They created a striking graphic system that not only unifies our communications, but also highlights the pride that Library staff and members feel in our rich heritage, while showcasing the vibrant and stimulating place we remain today."  – Carolyn Waters / Head Librarian