Engel & Davis LLC | Website Design for Attorneys
Legal Representation
Engel & Davis had been advising clients on a diverse range of estate, trust and other family matters for two decades, but did not have a web presence that would present their credentials and convey the values and attitudes that guide, inspire and set the firm apart.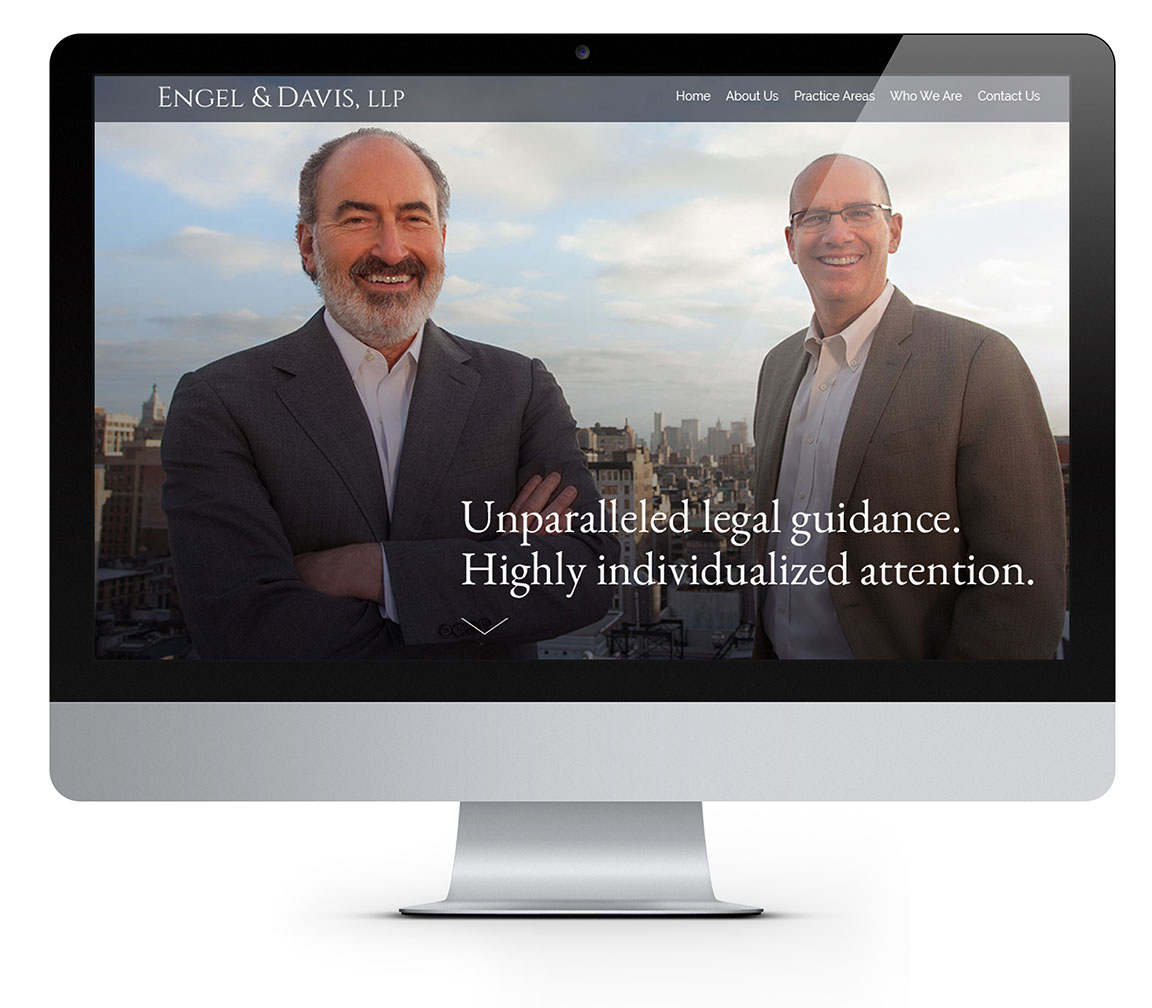 They asked Bernhardt Fudyma to create a website design and messaging that would not only communicate the extensive experience and expertise of the partners and practice, but also reflect the attorney's collaborative, informal and egalitarian approach to interested clients and referrals.
The result is an uncomplicated design that reflects the desired calmness and serenity, but is technologically current and device responsive.
SERVICES PROVIDED
Website Design, Messaging and Copy Development
Visit the site at: www.engelanddavis.com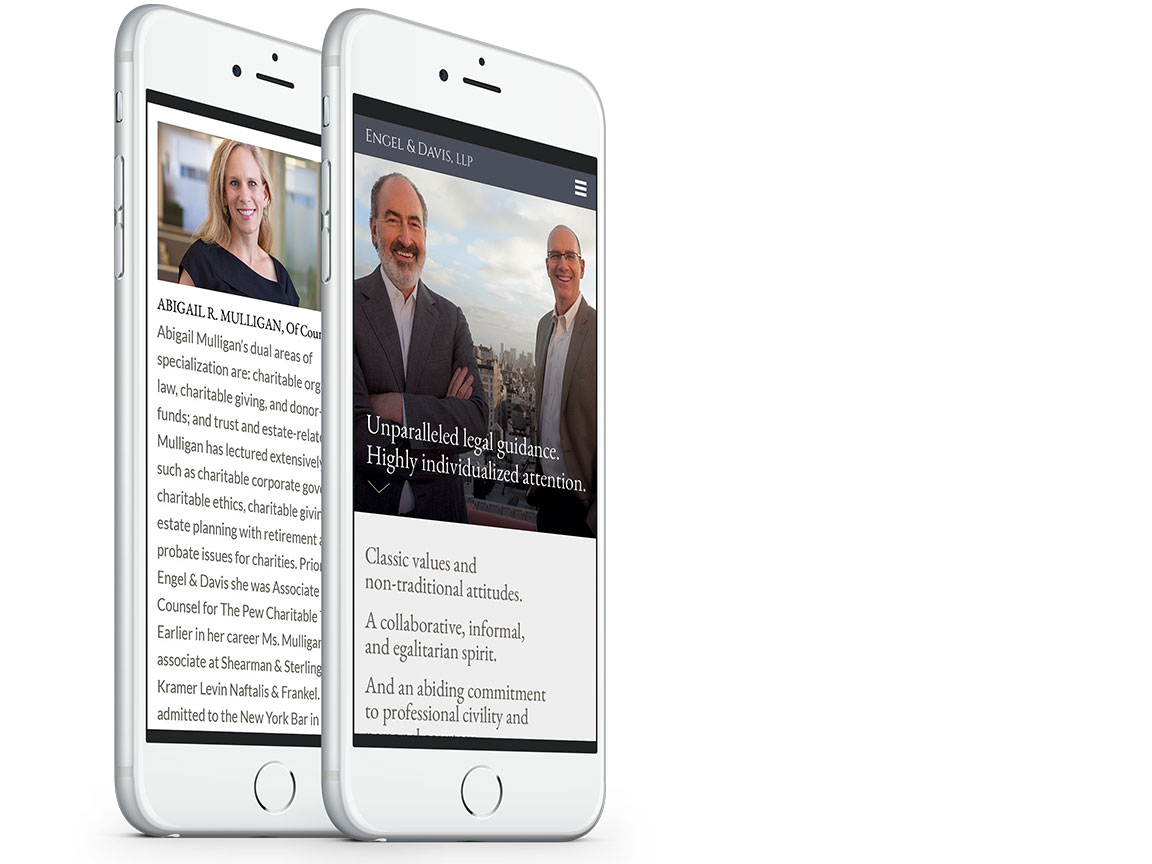 For years, the project of upgrading an embarrassingly generic and outdated Engel & Davis website hovered somewhere below our top priorities.  The technical aspects of designing and building a new website were completely beyond our in-house skill-sets and, with client demands always taking priority, no time was ever set aside for the formulation of a branding message that fit.   Finally we recognized that without professional help, the project would never get done.
Felicitously, we were introduced to the Bernhardt Fudyma team.  From the outset, team members questioned us perceptively and listened intently to the answers we provided.  In very short order, we had the confidence that they "got us" and would apply their best efforts to represent us authentically.  They did just that – efficiently, diligently, tastefully and collaboratively.  We are thrilled with the handsome website they have created for us and with us. – John P. Engel / Partner