Work At Home Vintage Experts | Creating a Brand Identity
Helping to create the next Wahve
Founded in 2010, WAHVE is now the unmatched leader in helping to solve the insurance industry's staffing crisis and the 'brain drain' being created by the exit of baby boomers as they retire from the office. When their own visual needed an overhaul, they enlisted Bernhardt Fudyma to create its brand identity.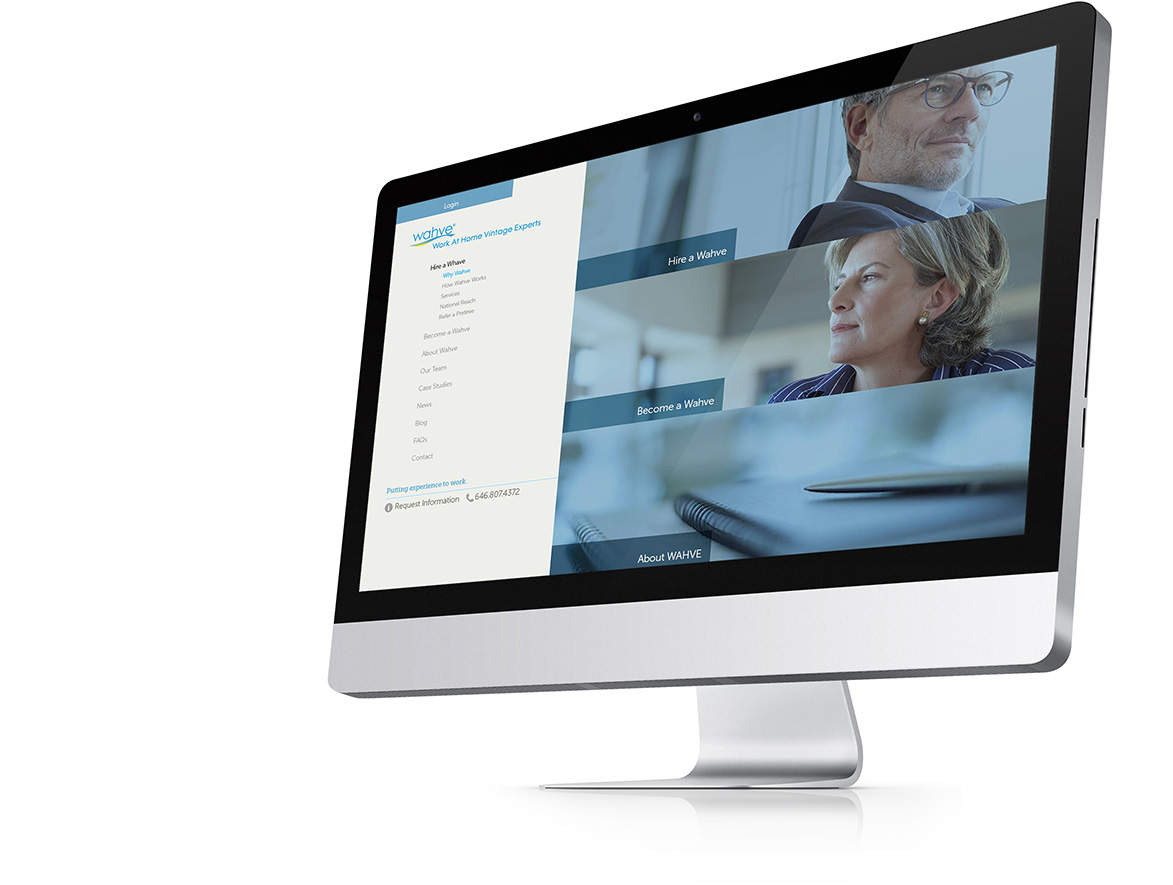 A completely virtual company itself, WAHVE is bridging the gap between insurance firms needing quality resources and experienced insurance professionals wanting to phase into retirement.
To date they have matched more than 400 highly qualified industry experts with over 300 insurance firms around the country eliminating the burdensome costs of recruiting, hiring and onboarding for an organization.
SERVICES PROVIDED
Refinement of Company Logo, Design of Marketing Collateral, Website and Trade Show Presence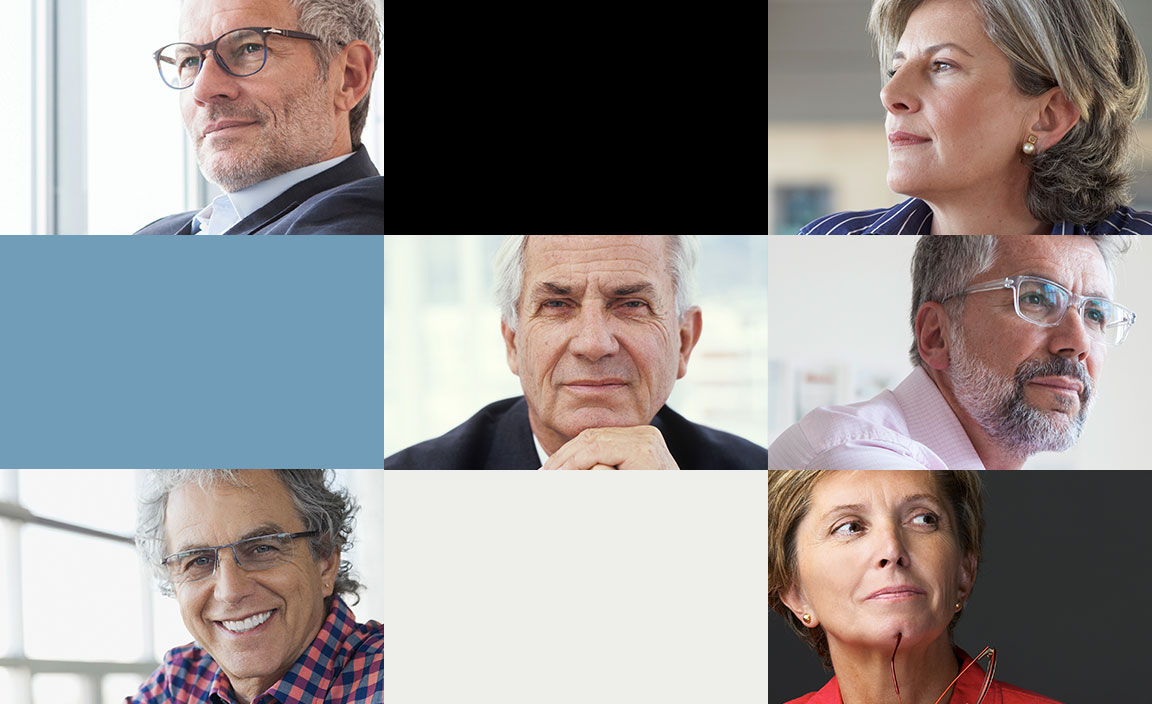 Image and color palettes for the brand identity.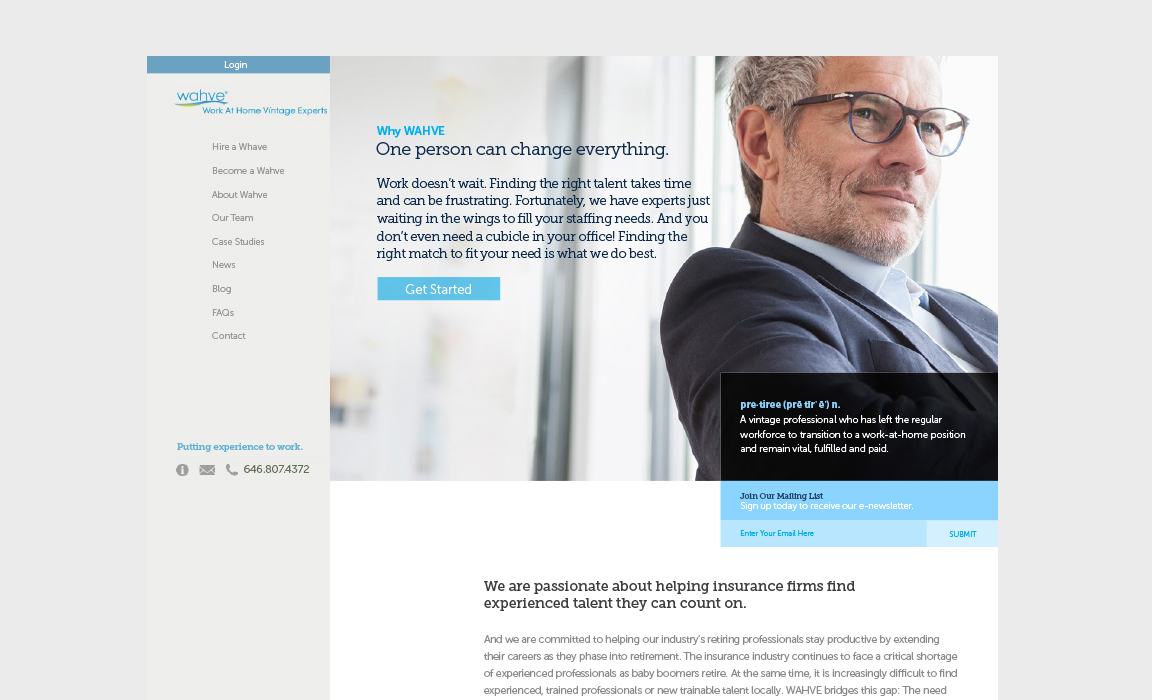 WAHVE coined the word pretiree: A vintage professional who has left the workforce to transition to a work-at-home position and remain vital, fulfilled and paid.