Small change. Big change. Year two.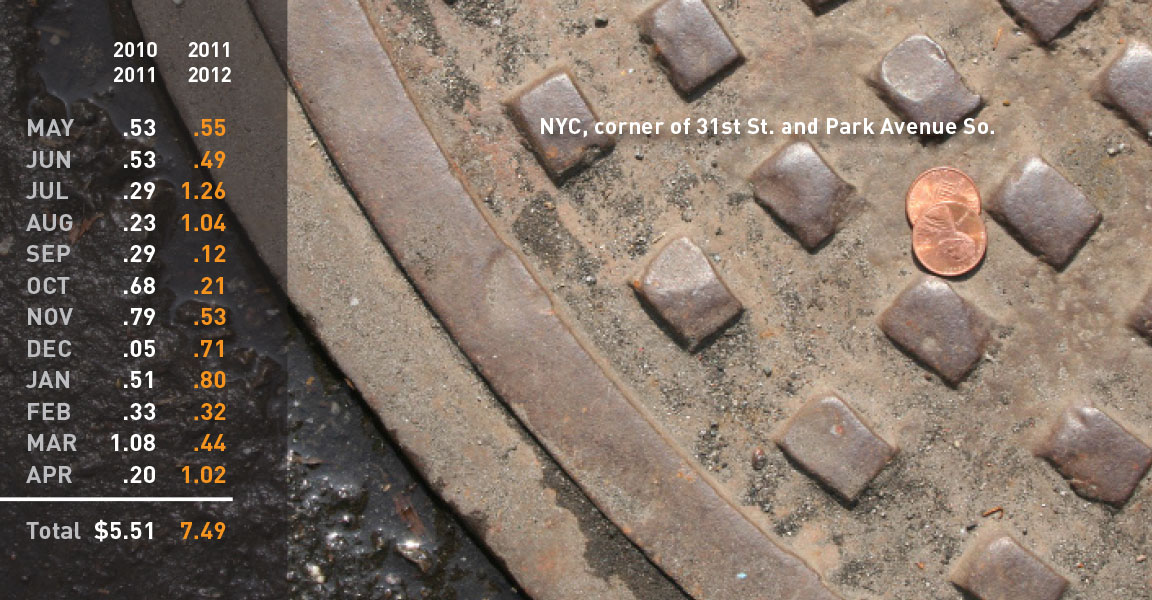 For those of you who didn't read my original entry "Small change. Big change." one year ago, I have just completed my second year of picking up unwanted/overlooked coins on the streets of New York. In the first year I found $5.50 and matched that amount, donating the money to New York City Coalition for the Homeless.
I know $11.00 sounds small. But if only 1 in 4 of the 8 million people who live in New York did what I did, together we could provide $22,000,000 to the charities of our choice each year — resulting in a better life for those less fortunate. That's not small change. It would be an incredible thing.
I originally planned to do this for only one year but then I spotted that first penny back in May of 2011 and just had to pick it up. Year two began. For a while, I actually thought I was seeing less change on the streets — perhaps a result of more people using their bank cards for small purchases.
However, over the course of the year, I found $7.50 (a 36% increase over my first year) and with my match have donated $15.00 to DonorsChoose.org and supported Ms. Aronson's classroom project in New York City in need of technology.
If you do something similar to help those in need in your communities, I would be interested in hearing from you. Everything starts small. We can all make a difference.
Onto year three of small change making a big change.
Janice Fudyma