New York Women in Communications | Branding For Nonprofits
Changing the face of communications.
Founded in 1929, the nonprofit, New York Women in Communications empowers women in all communications disciplines to reach their full potential by promoting their professional growth and inspiring them to achieve and share their successes in the rapidly changing world of communications. Its membership is made up of students, professionals at all levels and a growing number of entrepreneurs.
As the organization's membership and offerings continued to grow and its communication efforts increased, it enlisted the Bernhardt Fudyma Design Group to develop a more dynamic, professional and cohesive branding for the nonprofit that would not only visually coordinate their various marketing communication materials and increase the overall recognition of their name, but also better define and leverage the relationship between the organization and its prestigious Matrix Awards.
SERVICES PROVIDED
Logo Design, Visual Branding and Graphic Guidelines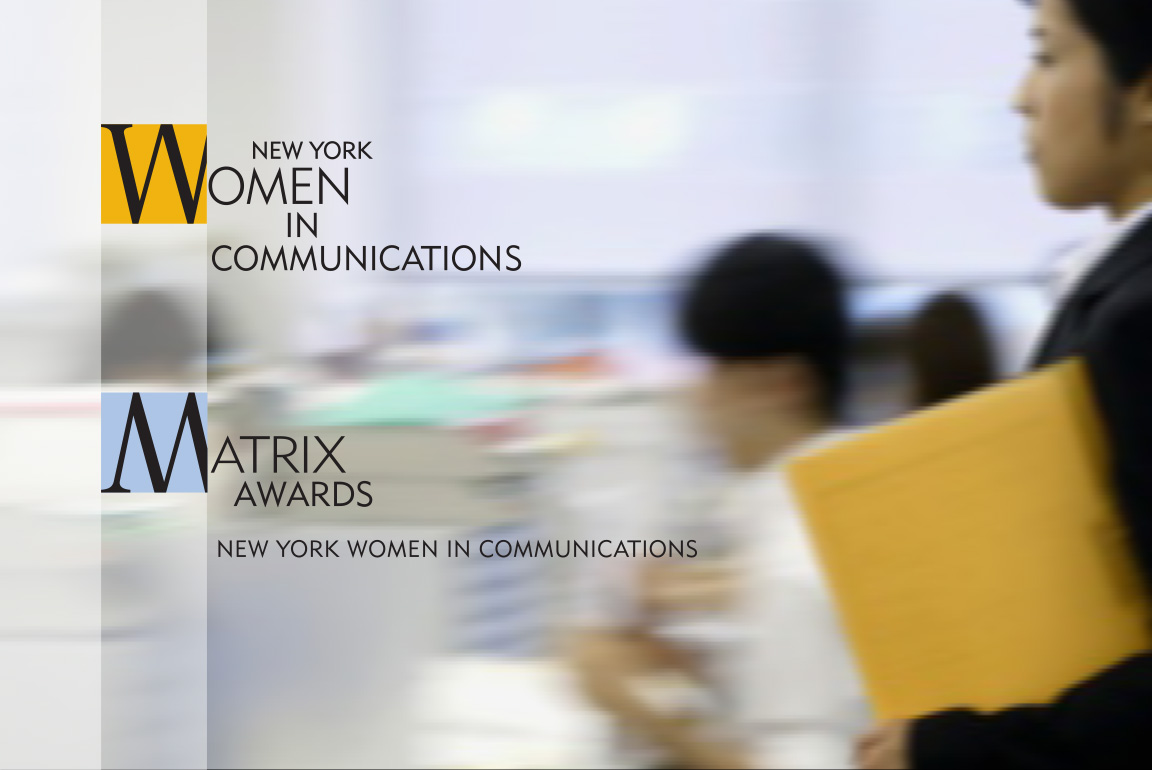 Identity. While thinking about how to visually relate the two identities, we noticed that we could utilize 'mirror image' icons of the key initials in each name. This intrinsically linked the logos and created an immediate association of the two entities in the mind of the viewer.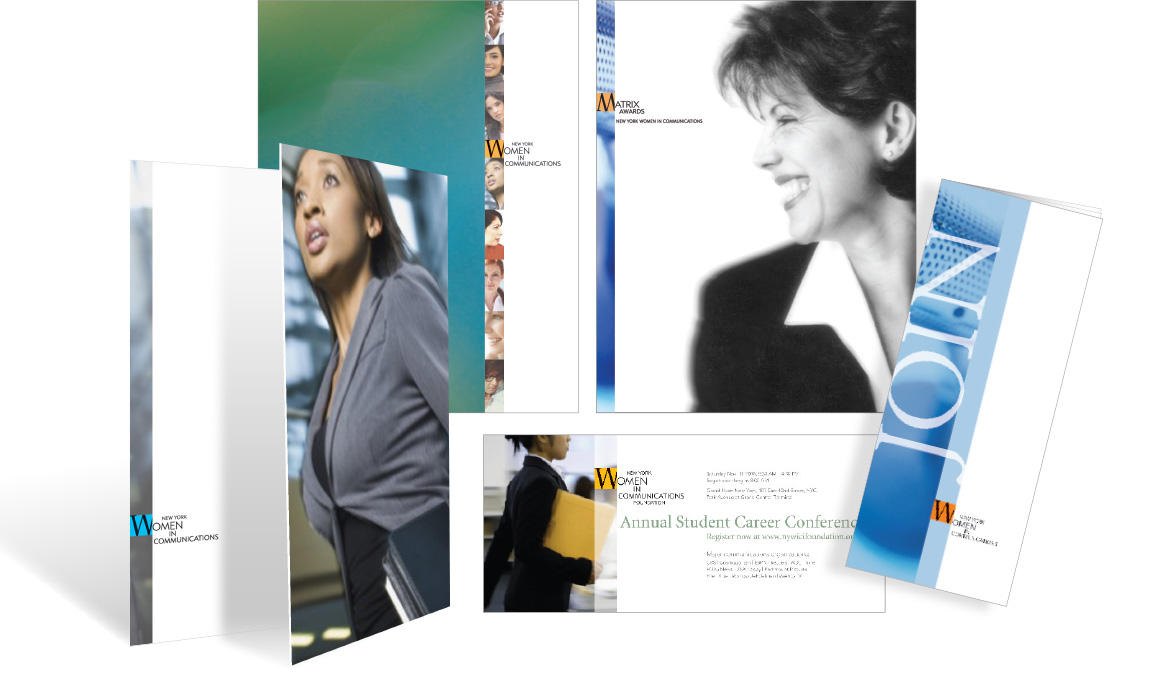 Visual Branding. A simple, vertical underlying grid based on a standard width for the initial icons provided consistent scaling, multiple placement options and overall page layout possibilities that could accommodate any document format or content configuration.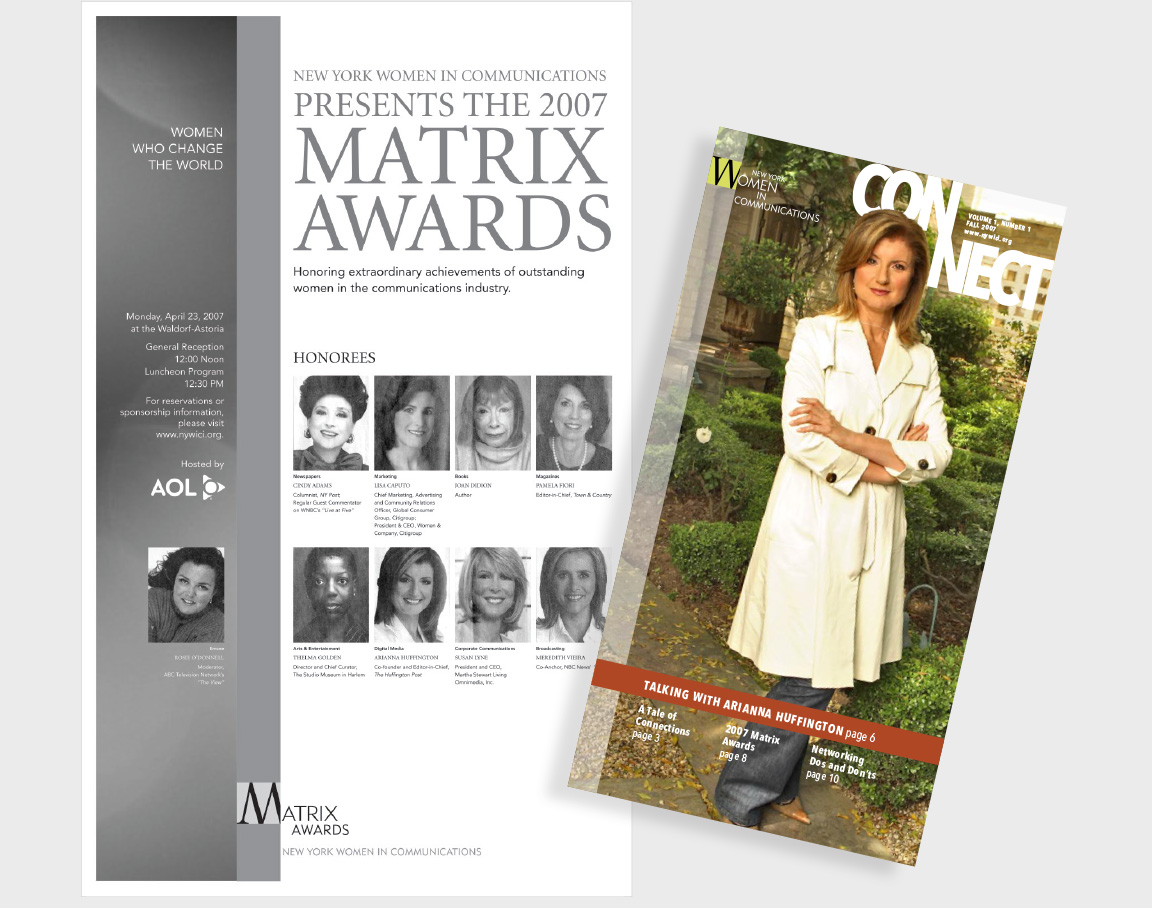 Print and Publishing. The new branding also transformed the organization's print advertising and publishing efforts.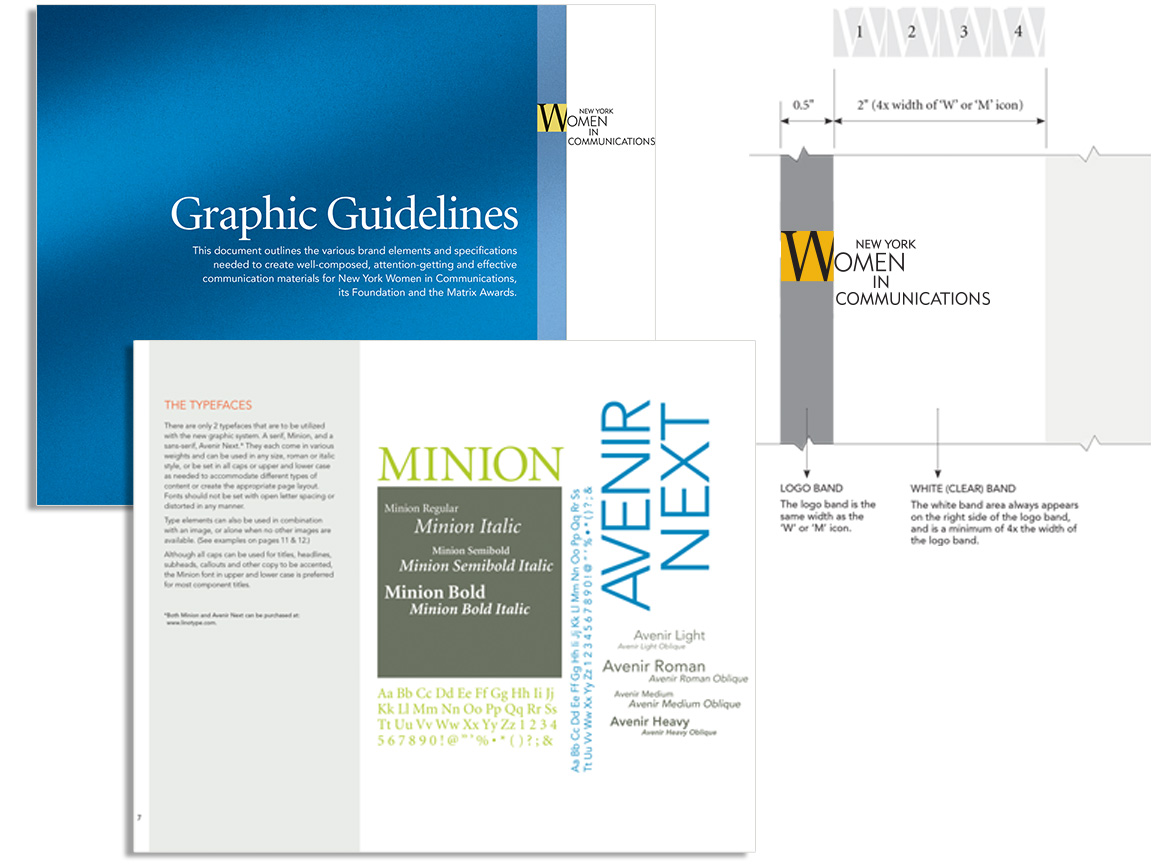 Graphic Guidelines. We developed a modular system of marketing materials that included pre-printed components and templates for the ongoing creation of case studies, white papers and other critical industry-related announcements.