New York City Charter School Center | Website Design For Nonprofits
The Charter School Center becomes more responsive
As one of the principal objectives of marking their 10th Anniversary milestone, the New York City Charter School Center embarked on a total website renovation for their nonprofit. They enlisted Bernhardt Fudyma not only to update its overall design, content organization and navigation, but also convert the site's 'fixed' format to one that is responsive to the many different mobile devices now being used by parents, schools and the media at large.
We redesigned – and re-engineered – the site by developing a series of modules for various types of content that could be used together or independently on pages as needed. In addition we created icons and color and image palettes that could be drawn upon for future updates and additions.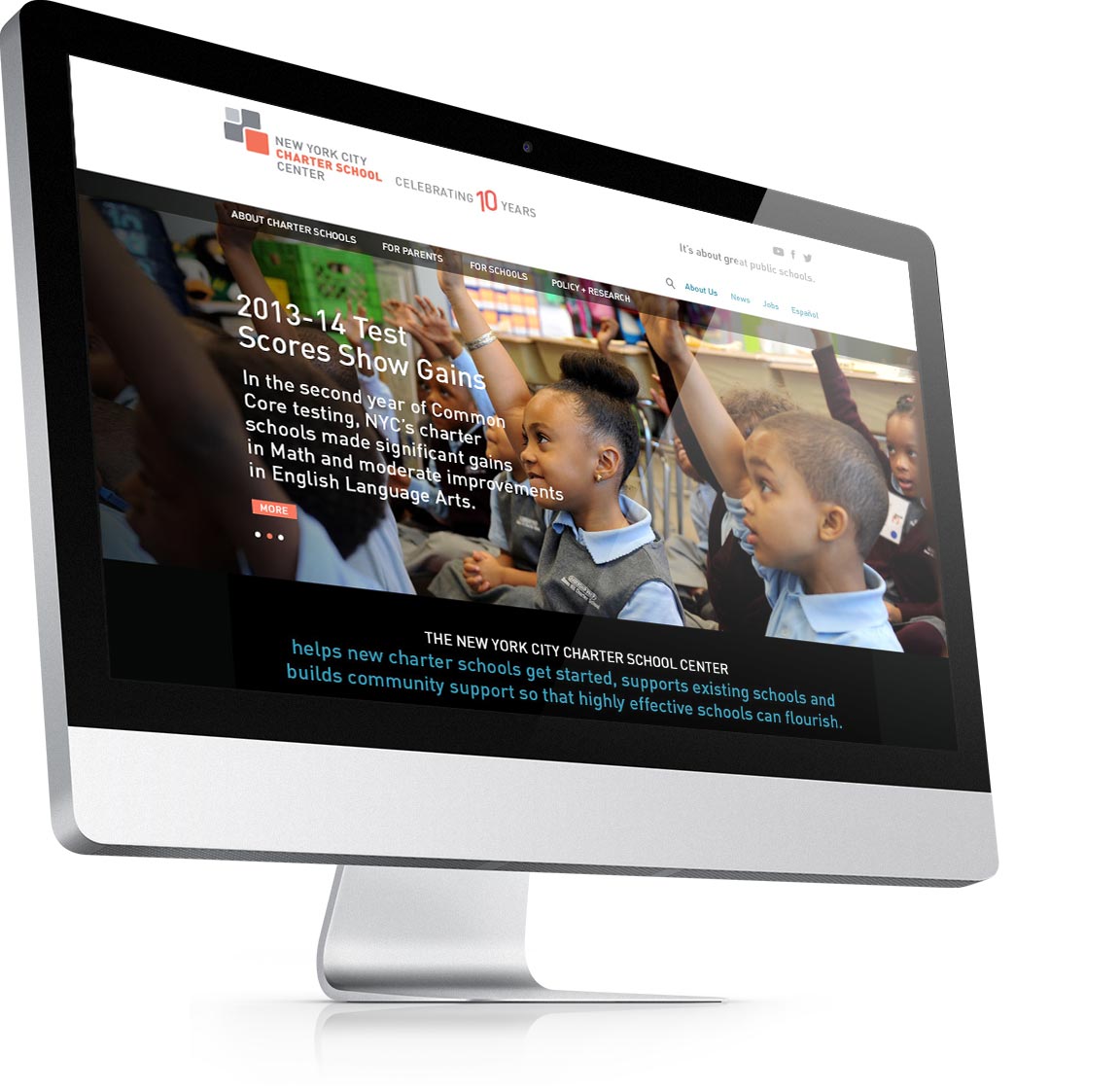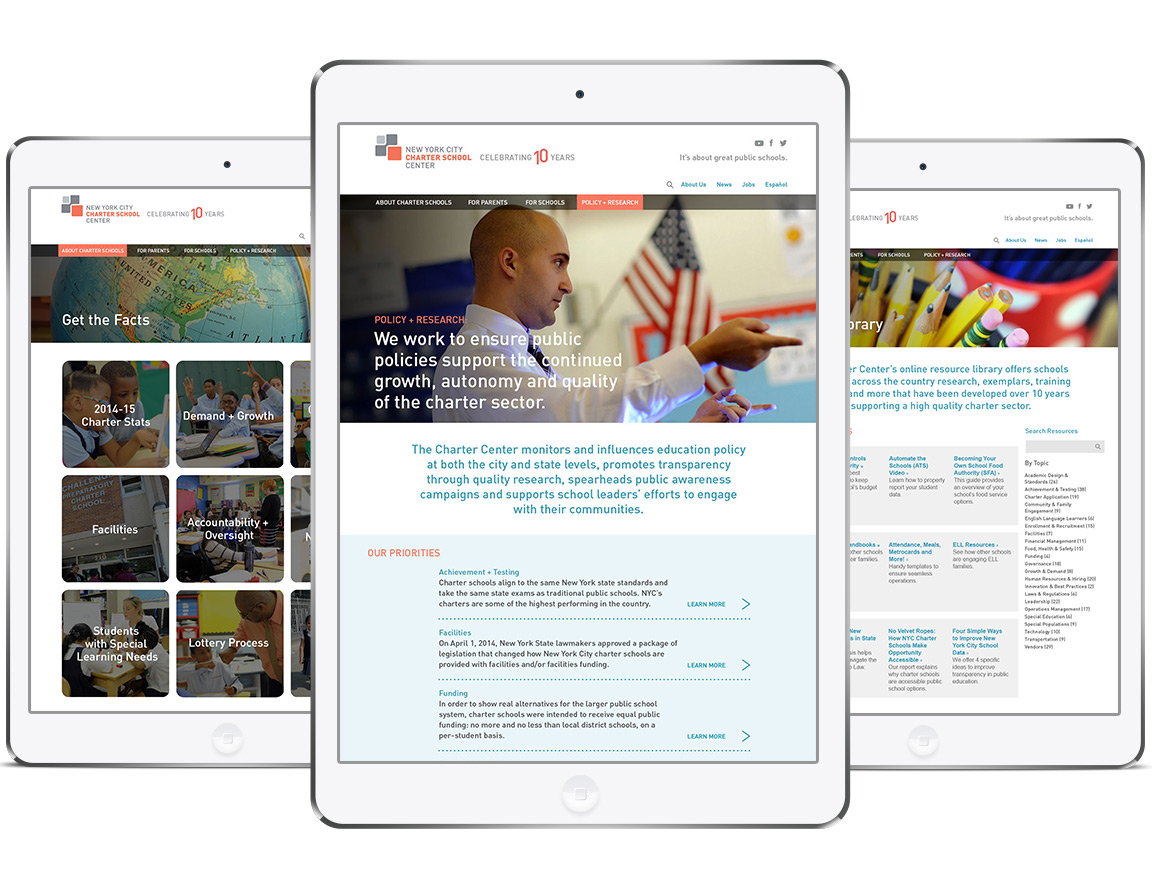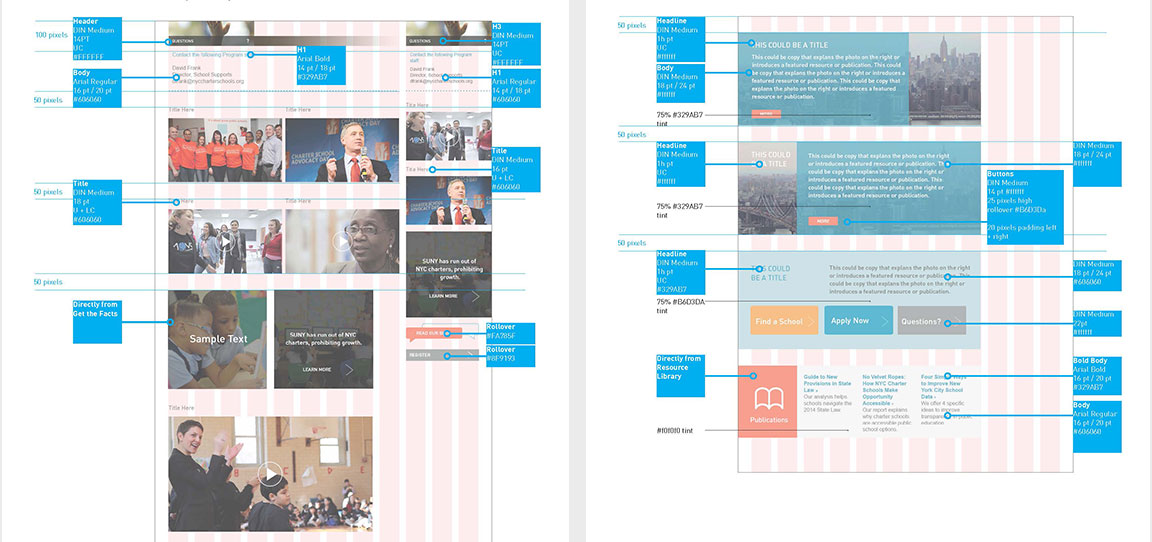 We designed and produced the nonprofit site's core pages and created a library of responsive templates and coded modules that enabled their internal web personnel to update the site's content and convert the hundreds of remaining pages to the new device responsive format.