The Yale Club | Private Club Marketing
Thinking about where you belong.
After the largest college clubhouse in the world completes a $10 million improvement program that combines modern amenities such as wireless internet and gourmet dining with the tradition and understated elegance of its historic neoclassical building, how do they similarly energize a staid image to express a more exciting new persona?
The venerable Yale Club of New York had become a Platinum Club of America but lacked comparable communication and marketing tools to reflect its new image. It commissioned Bernhardt Fudyma to help develop their marketing and rebrand the private club to current members while providing greater appeal and impact to potential members.
SERVICES PROVIDED
Brand Identity System, Messaging, Marketing Collateral, Member Communications and Advertising.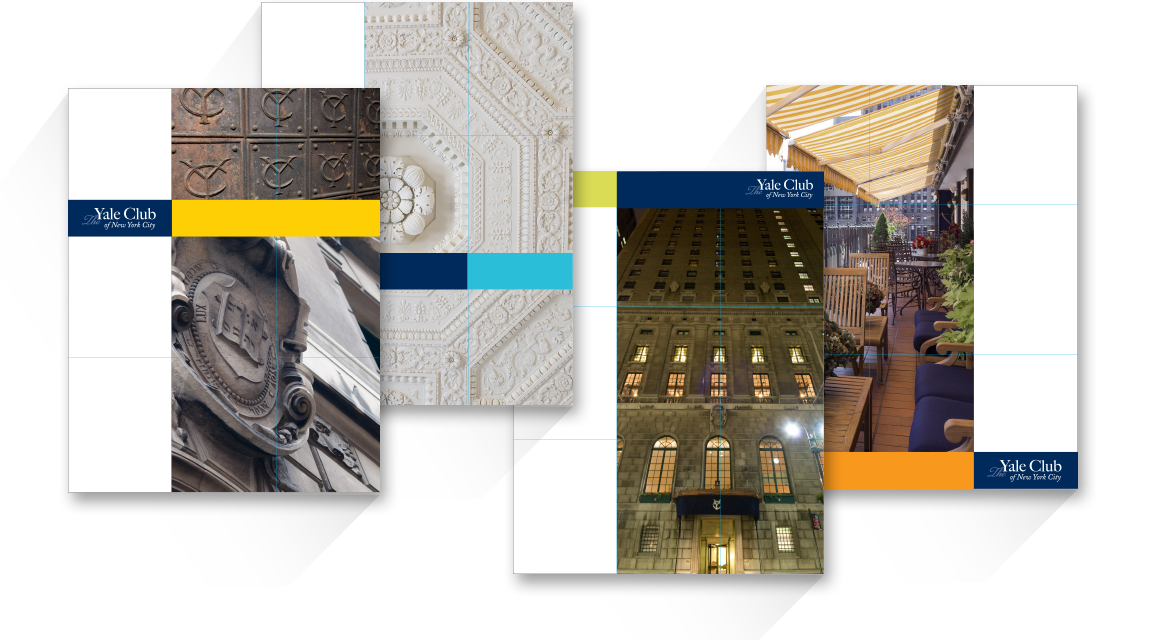 Brand Identity System. A simple 3×3 underlying matrix created limited options for the placement of a common graphic identifier, but allowed for numerous page layouts and document structures when considering all of the possible grid intersections and space delineations.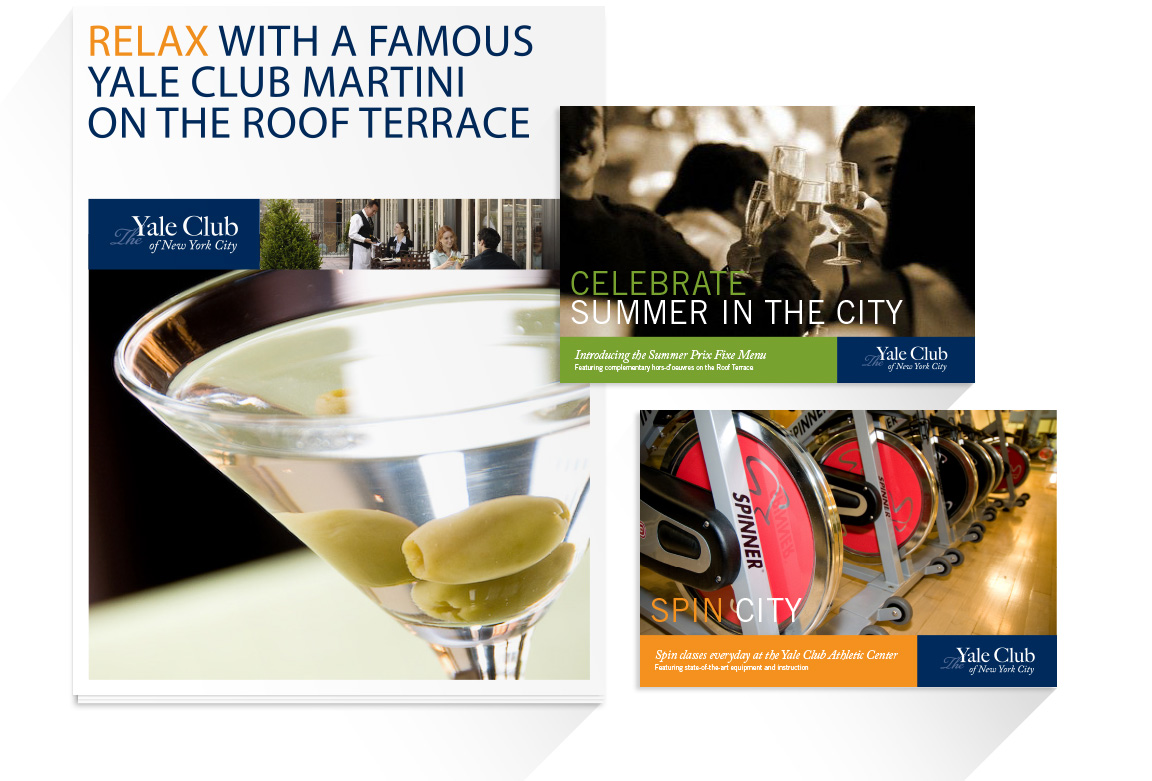 Messaging. In combination with imagery of the Club's classic architectural details and various facilities, top line messaging includes action words that encouraged members and guests to take advantage of its many resources and events.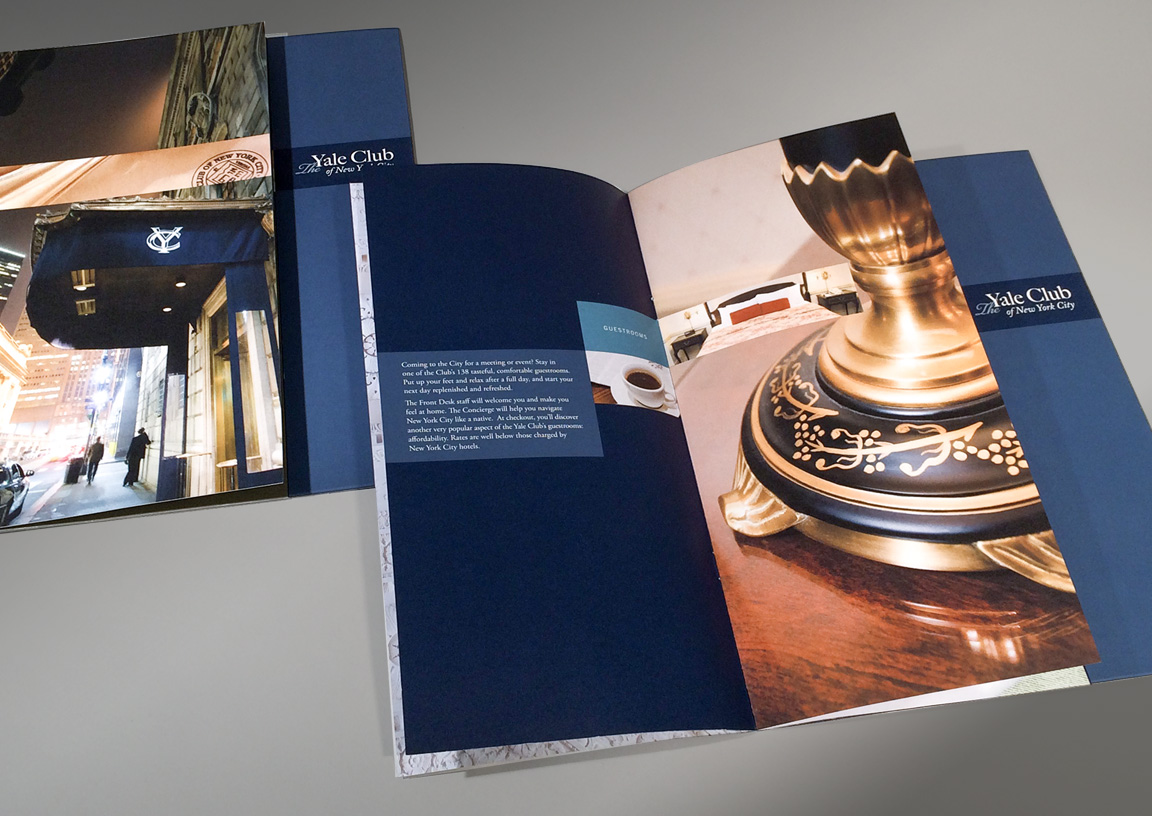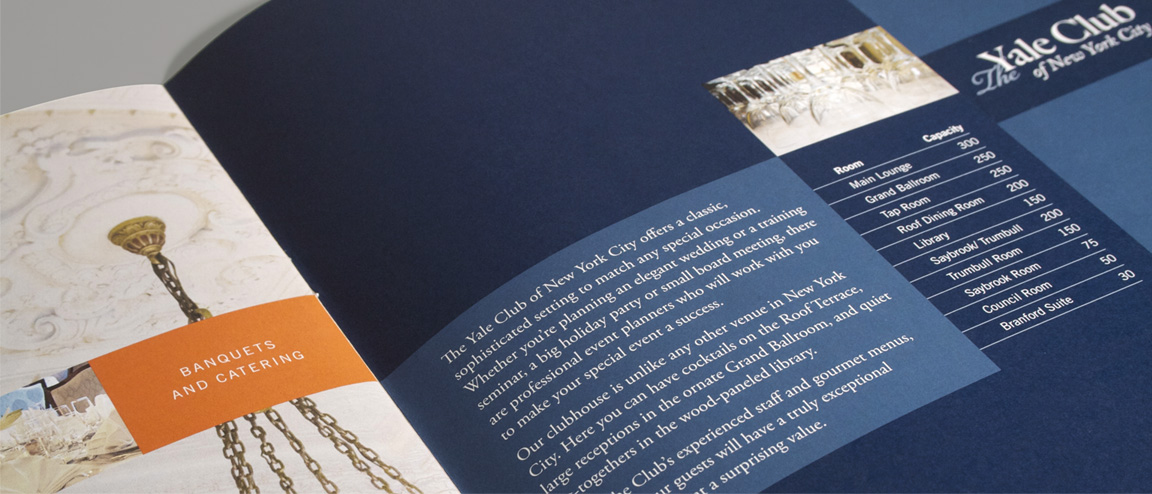 Marketing. To fulfill requests for information about the Club from potential new members or others considering using its banquet, catering or other event facilities, we developed a generic overview document that could be tailored to various audiences with imprintable inserts that provided details specific to each inquiry.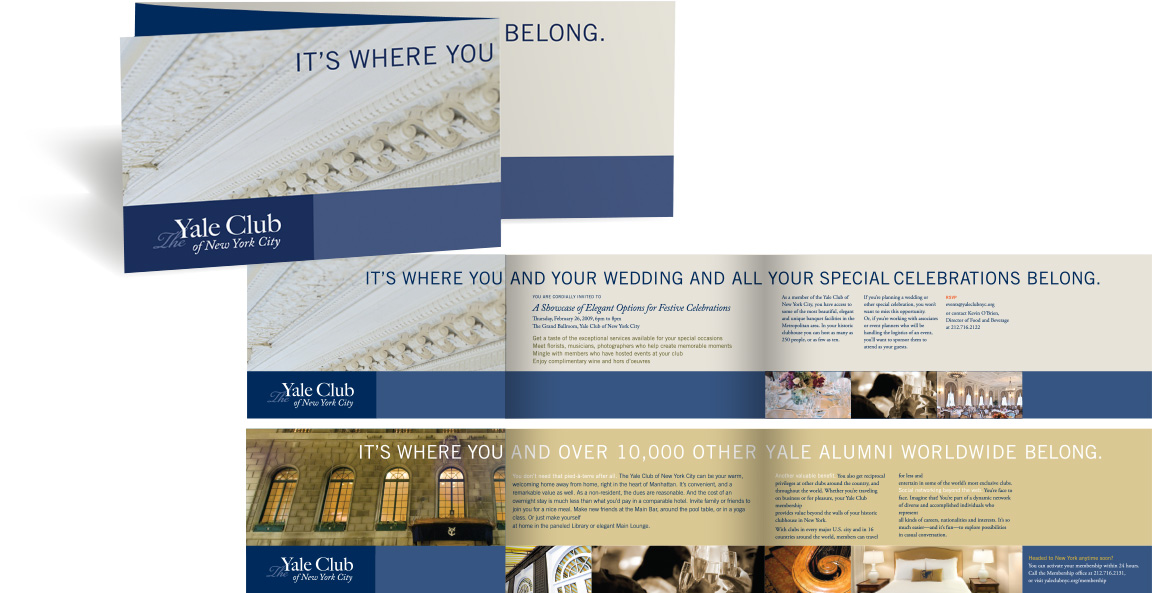 Promotion. Various promotion channels – from email blasts to advertising – were developed, including a series of mailers that 'expanded' the Club's tagline to publicize specific events or attract new members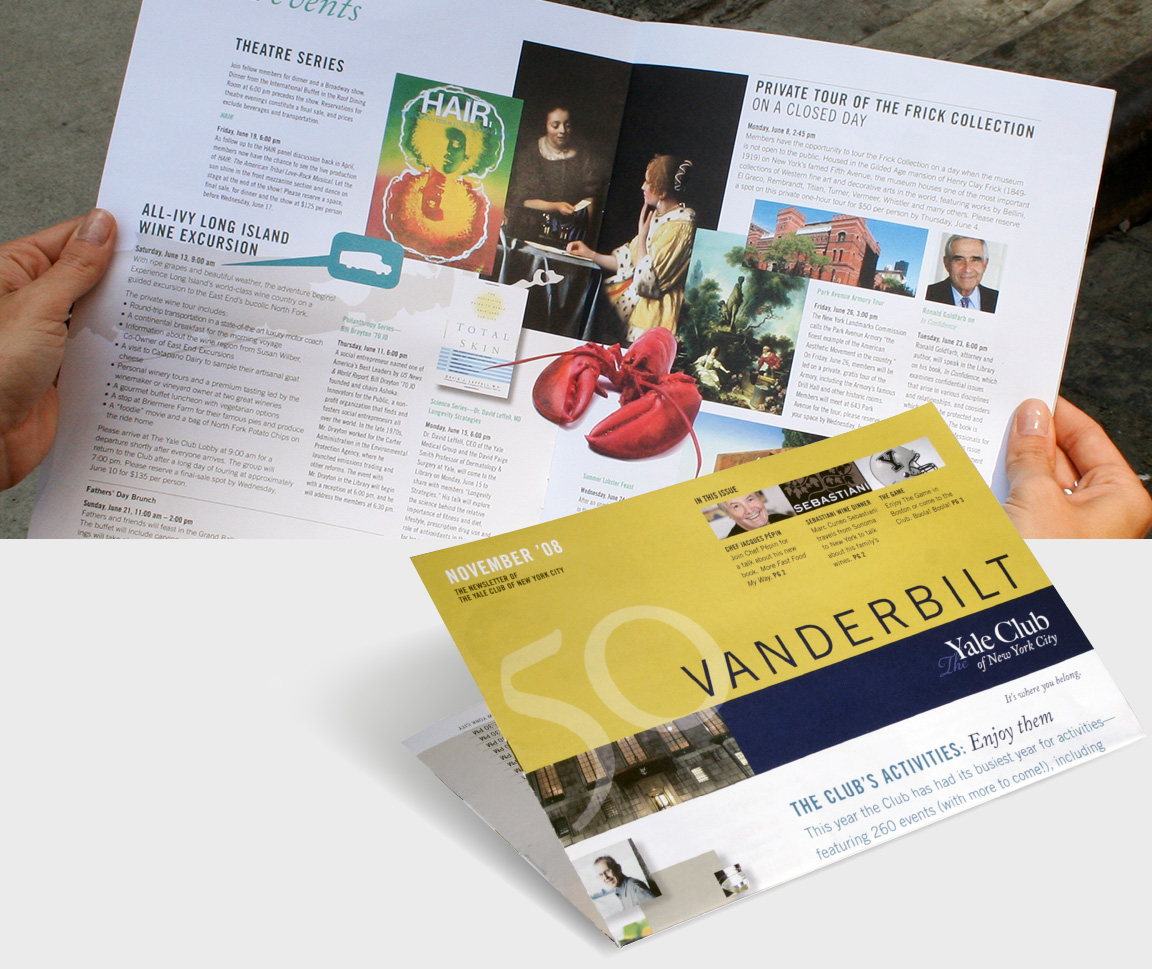 Communications. To keep members informed, we applied the new branding system to a redesigned monthly newsletter, the Club's annual report, event calendars and informational posters that appeared in the lobby, elevators and other public areas.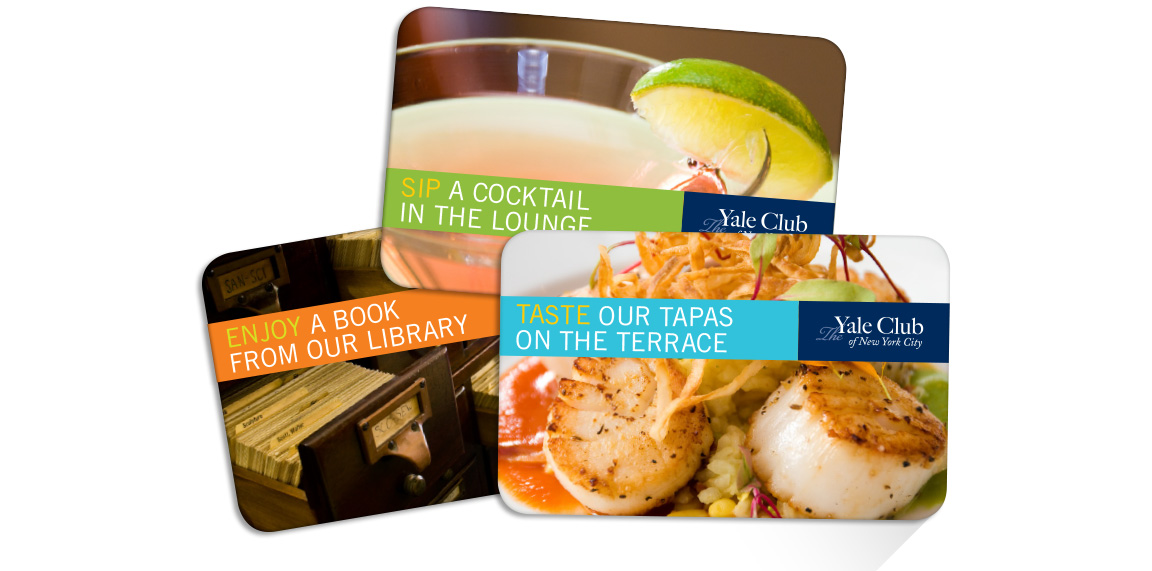 Guest Information. The Club boasts 10 floors of first class hotel rooms to accommodate members and guests. We produced concierge desk items such as information brochures which could be updated daily, elevator notices and electronic room key cards that promoted the Club's many amenities.